For my birthday last week, my grandmother sent me a thick packet of clippings about the fast approaching Royal Wedding. The British press has (per usual) whipped itself up into a frenzy over the day and I think my grandmother assumes we are starved for information about William and Kate on this side of the pond when in truth, the entire world seems to be equally fascinated. So now I have the Daily Mail's recipe for Will and Kate's Chocolate Biscuit Cake (sounds delish actually), a string of reports on the Princess-to-be's proclivity for high street brands and pages of speculation from various Royal watchers about the details of the big day.
While I'm sure the biggest attraction of the wedding to the majority of the British public is the extra four day Bank holiday weekend (closely following their four days holiday for Easter this weekend – tough hmmm?), there is a mounting excitement to see what kind of show the Royal family will put on and I am quite keen to see the details myself. I've noticed an increasing number of Royal Wedding inspiration shoots around the blogosphere and in honor of the big day and as a nod to my British passport, I'm going to post my favorites over the next week.
Let Them Eat Cake!
The Caketress (as Lori Hutchinson is known in Toronto) has to be one of the most talented bakers EVER. Seriously. Check out this cake she designed for Wed Luxe magazine before William and Kate announced their engagement.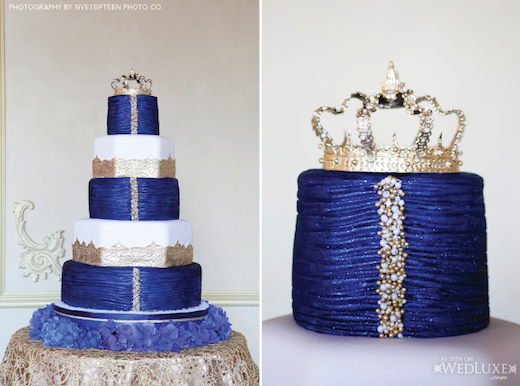 And then here are a few more examples of her work that would most definitely be fit for a princess…