Just wanted to share a couple of images from Friday's beautiful wedding at the gorgeous SODO Park. I'm a huge book worm so it was wonderful to work with the bride on a vintage book theme in a tribute to her just-this-minute-earned PhD in English. A
fabulous venue, Angela and Evan behind the cameras and a stunning bride and groom…I can't wait to share more details with you soon.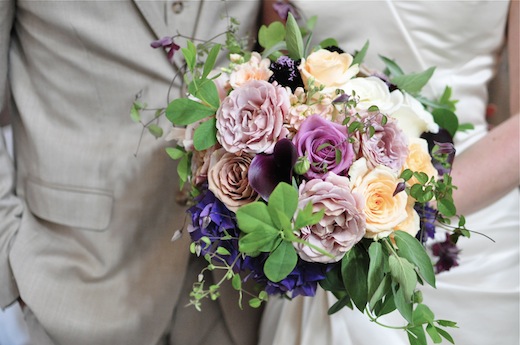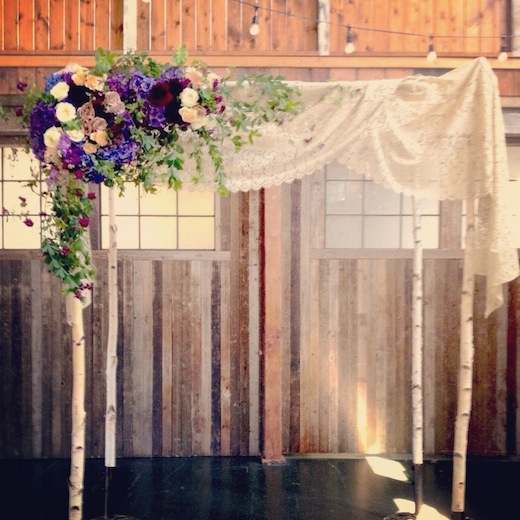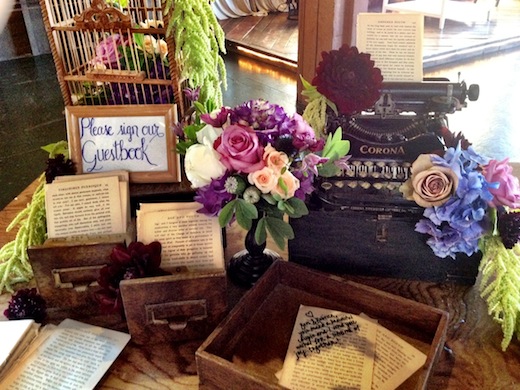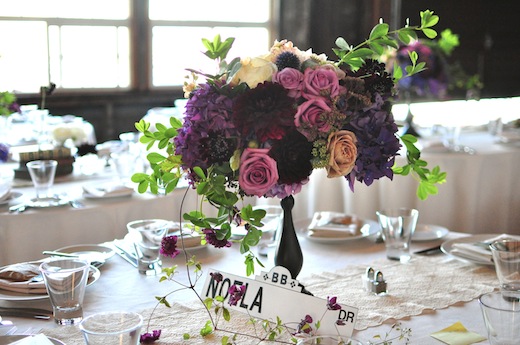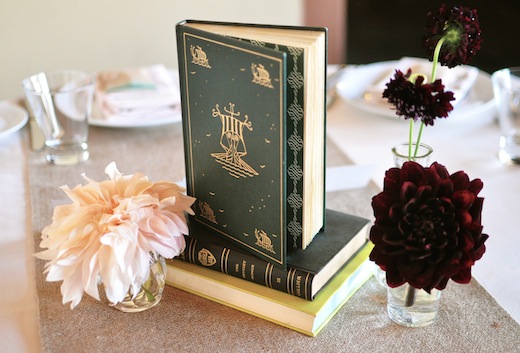 Understatement of the summer, perhaps? So very busy that it's hard to find time to even look through the latest flower pictures, let alone post them. Here's a couple from this weekend and I'll try to get some more up after next weekend's triple header but it might just have to be September instead. Promise it'll be worth the wait!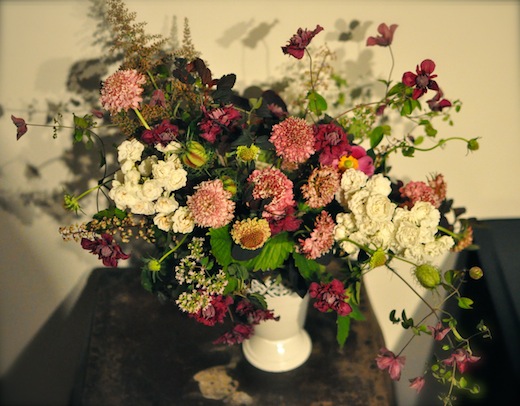 The dusty looking flowers are scabiosa. I love them. They come in a beautiful range of red, yellow and purple hues from faded to vibrant. And don't get me started about the clematis. I almost died when I saw the double blossoms at the market. Raspberry colored, ruffled blossoms on vines so dark that they almost look blue. Seriously gorgeous.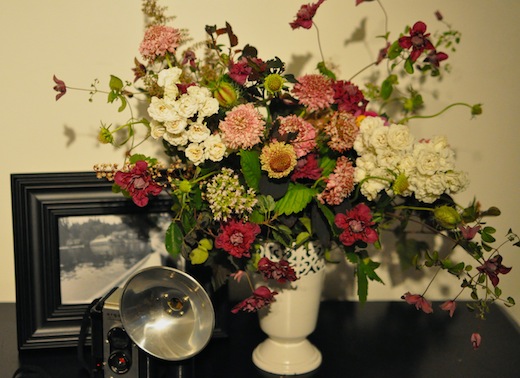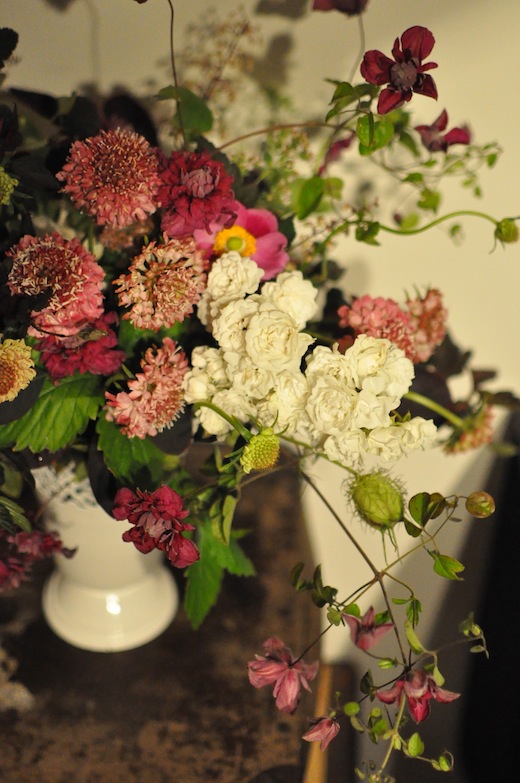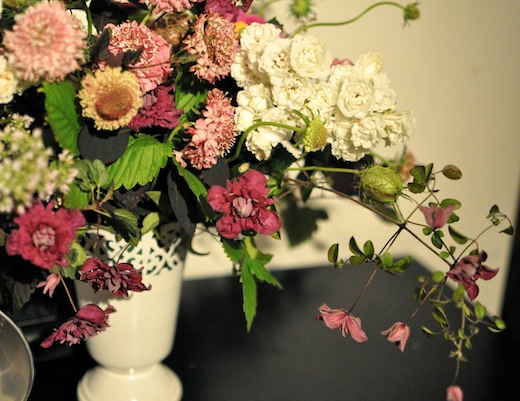 I came home from a two day mini vacation and found all my garden roses in bloom! I'm not sure which was better, the time off or the surprise arrival of all these beauties. They have the most delicious scent and are currently gracing my dining table with a lemon-y/rose-y/lavender-y fragrance. Have a happy, sunny holiday weekend!