INSTAGRAM E-DESIGN GIVEAWAY!
I am so excited about this new chapter for Finch & Thistle and to celebrate, I'm giving away a FREE e-design package for one lucky bride or groom! For details on how to enter, visit our Instagram page at www.instagram.com/finchandthistle
Entries accepted until Friday, March 31 at 7am PST. The winner will be announced on Friday, March 31 at noon PST!
Image by my talented friends: O'Malley Photographers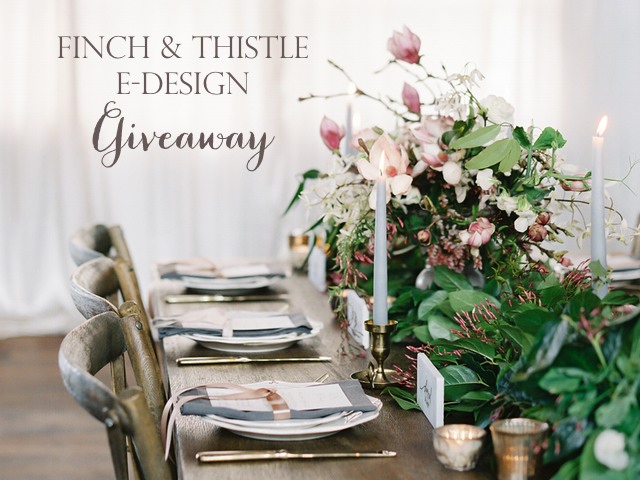 Comments Off

on Instagram Giveaway Announcement!