I have been dying to share the images from this elegant August wedding at The Freestone Inn in Mazama photographed by my friend Chantal Andrea. I struggled to edit down the 600+ images into one blog post, so please forgive me for the length of this one. I just had too many favorites and there were just so many lovely details.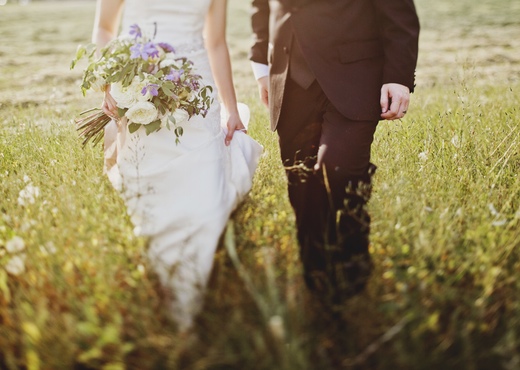 Serena and Mark's intimate 40 person wedding took place in the Methow Valley, 3 hours drive from Seattle. Mazama is a tiny town with one general store so everything had to be brought in with us and Serena worked on all of the DIY details for months. I worked with her and Mark to plan and design the small, non-traditional wedding – contributing decor ideas and taking care of all the logistics of a destination wedding. Serena wanted an elegant look to contrast the rustic barn and meadows and we came up with a sophisticated color scheme of lavender, grey and butter yellow.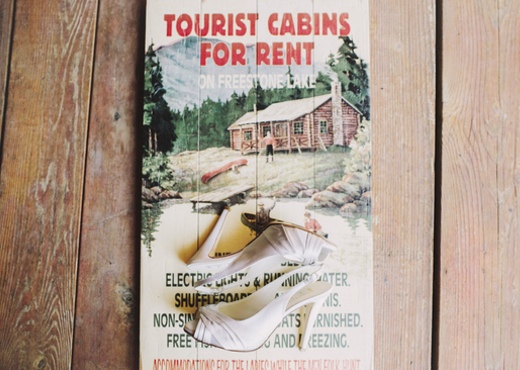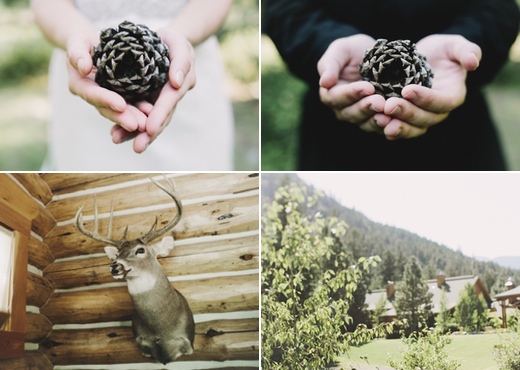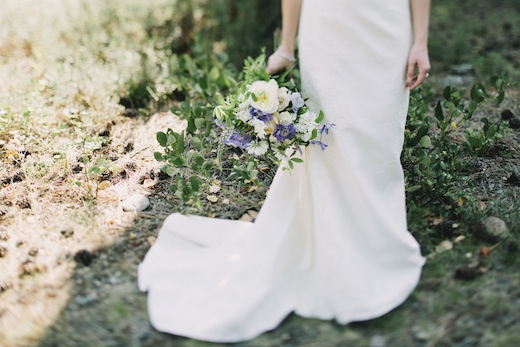 Wanting to keep the number of vendors at the wedding to a minimum, Serena took a hair and makeup lesson from Jenny Bowker prior to the wedding and was able to do her own hair and makeup on the day. She looked stunning.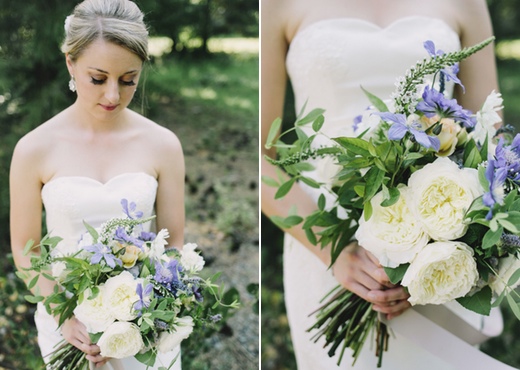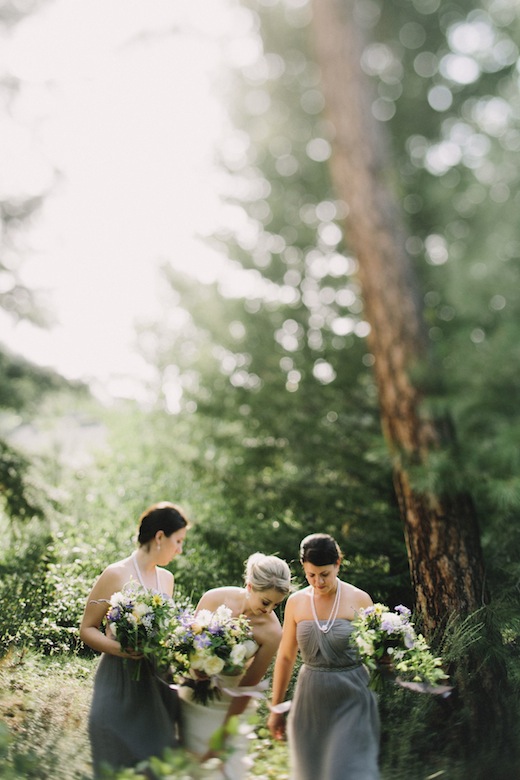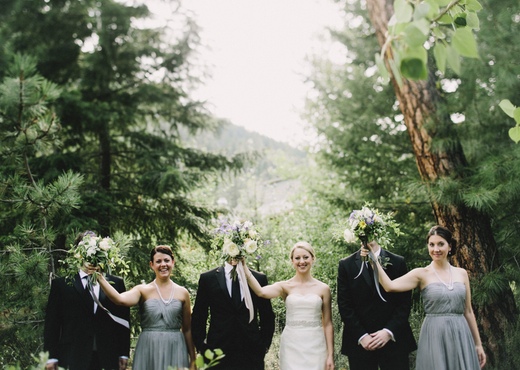 Mark and Serena walked each other down the aisle of the patio of the Freestone Inn. Mark's boutonniere of scabiosa and lisianthus complemented Serena's bridal bouquet of garden roses, clematis, lisiantus, scabiosa and herbs.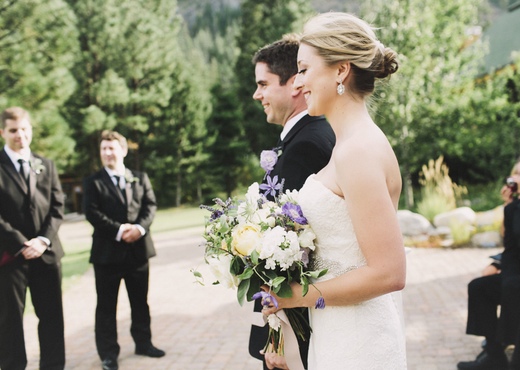 The reception took place in a barn on the property used for heli-skiing in the winter. Our organic centerpieces of scabiosa, garden roses and clematis dotted long banquet tables covered with pewter and butter colored linens. For favors/escort cards, Serena and Mark purchased tiny succulents from the Ballard market and Serena and a friend glazed the pots themselves and created tiny name tags from birch bark. I used ceramic and birch pots for the flowers with birch bark votive holders and potted lavender to combat the 100 degree heat.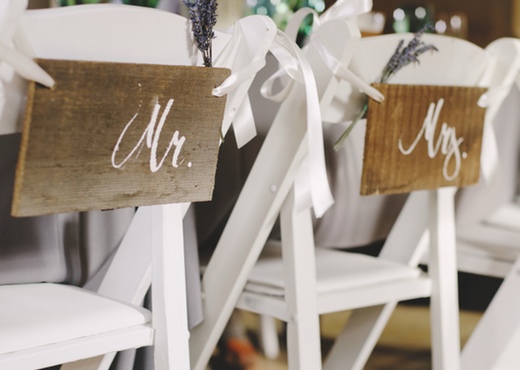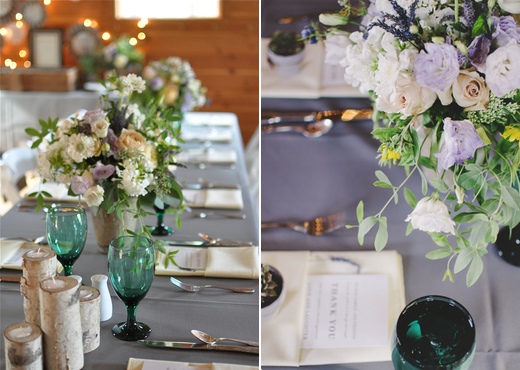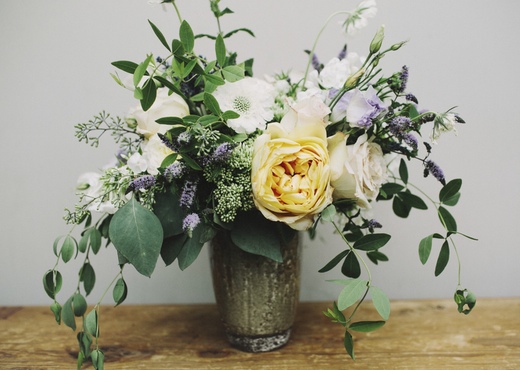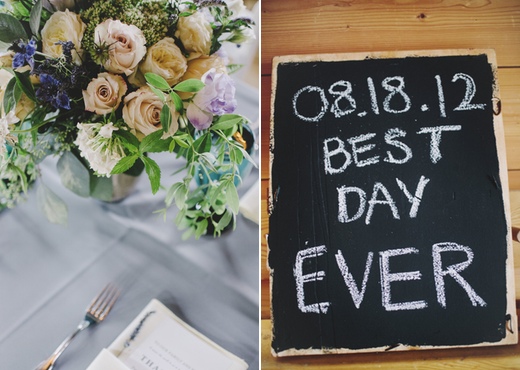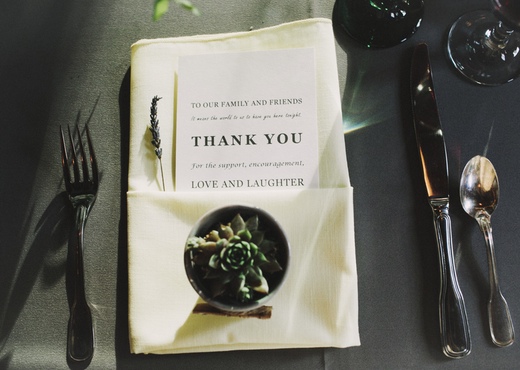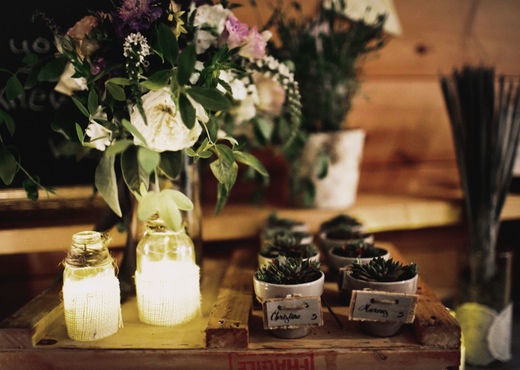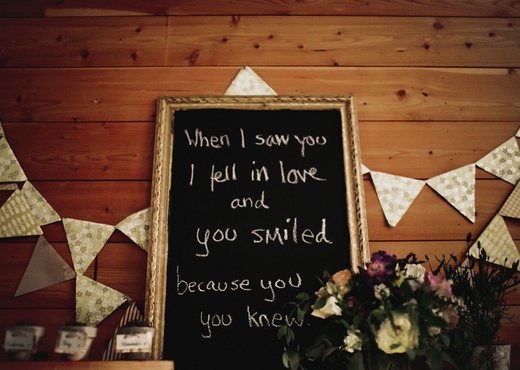 The highlight for me was the s'mores bar. The venue wouldn't permit us to bring a wedding cake in, so we decided to put an elegant twist on the classic campfire treat with gourmet handcrafted marshmallows, graham crackers and several varieties of Theo chocolate and caramel. There was even bacon for the more adventurous guests.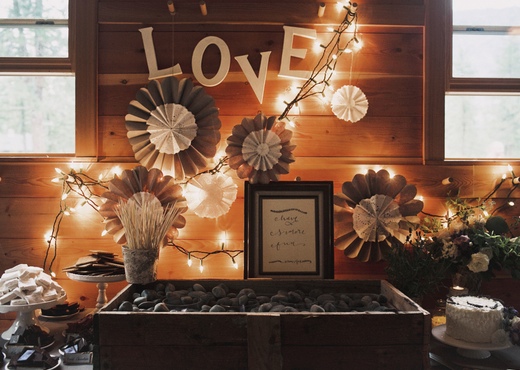 I was able to work with some of my favorite Seattle wedding vendors to create this wedding – Kerissa Bakes baked the small cake and the marshmallows and graham crackers and Sally at LaHappy hand lettered the s'mores bar signage for me as a surprise for the couple.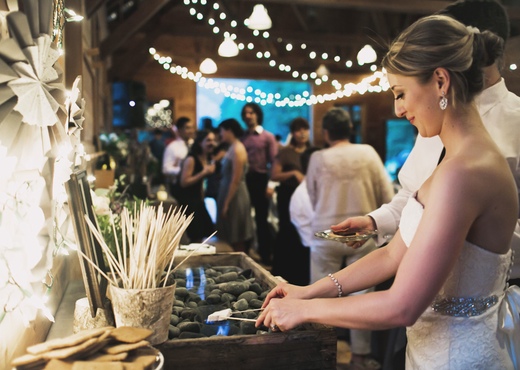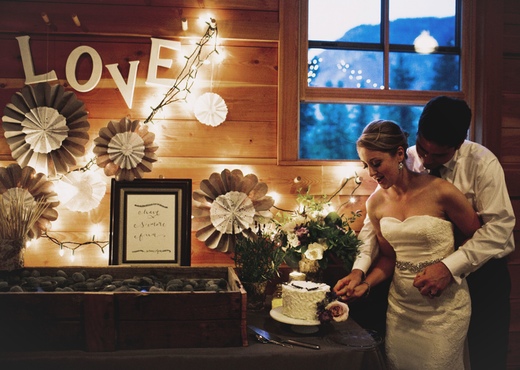 And a couple more of Chantal's beautiful pictures…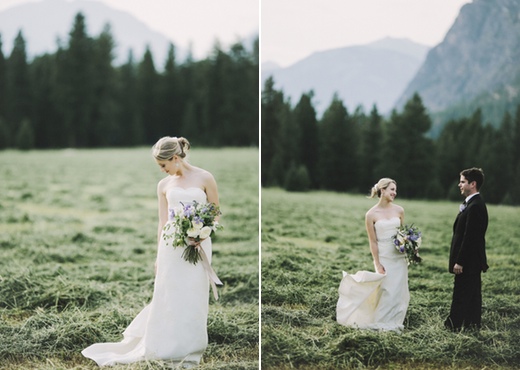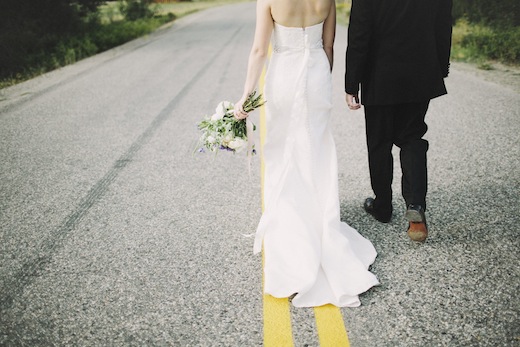 Floral, Event Design, Planning: Finch & Thistle; Photography: Chantal Andrea Photography; Venue: Freestone Inn, Mazama; Desserts: Kerissa Bakes