Jennifer and Jerry's wedding design was inspired by the bride's absolutely stunning blush pink Luly Yang gown. Jennifer wanted pink flowers but she wanted an edgier, more urban look to match the wedding venue – Tom Douglas' Palace Ballroom.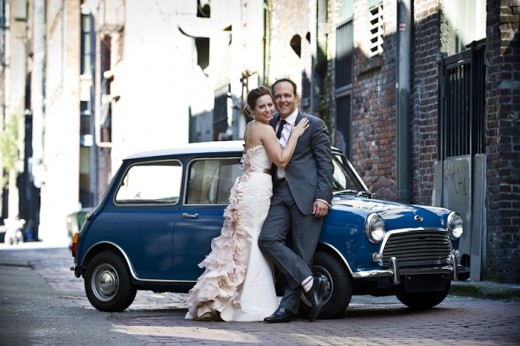 Jennifer and Jerry's photographer, Barbara Kinney, is a Seattle based photographer who was the official photographer for the Clinton Administration White House and Hilary Clinton's presidential campaign.
I decided to contrast the various pink tones with grey, red and a deep chocolate and keep the look very textured with stem upon stem of garden roses, grey berzilia, koko puff dahlias and red sedum.  Dark plum and brown flowers and foliage (chocolate dahlias, nine bark and smoke bush) helped give the arrangements contrast against the blush pink linens and tied in the reception to the ceremony's dark chiviari chairs.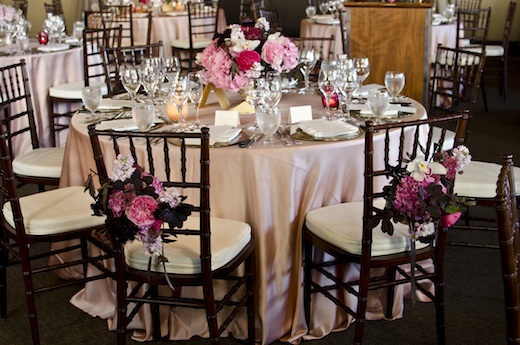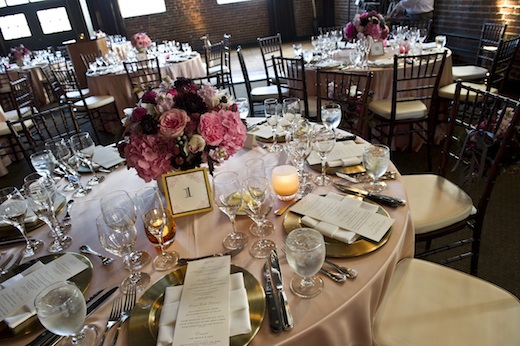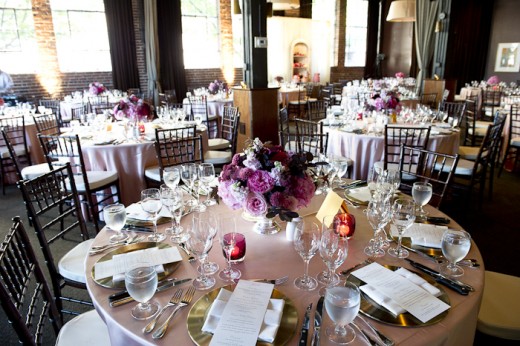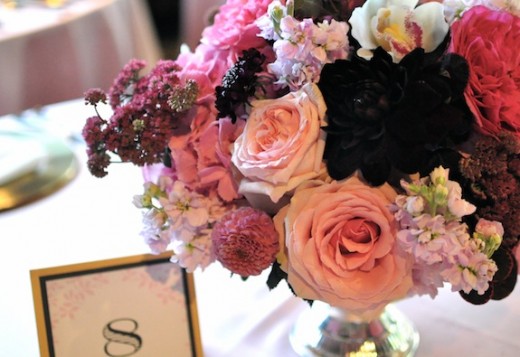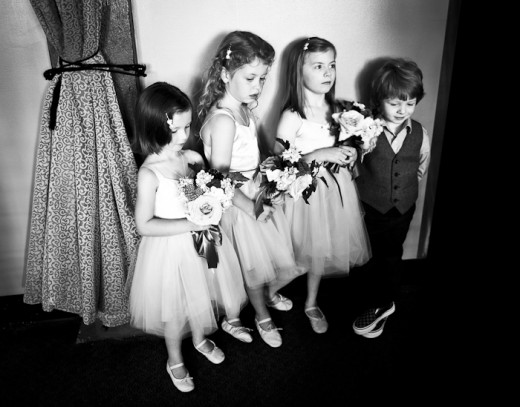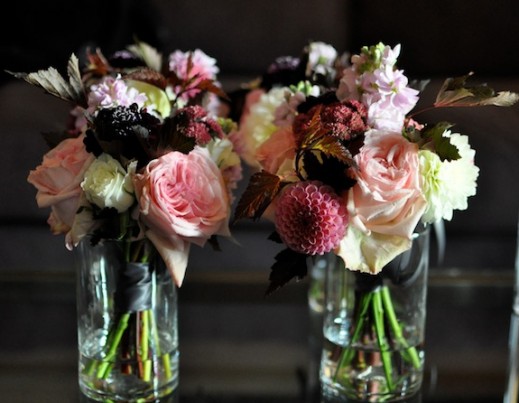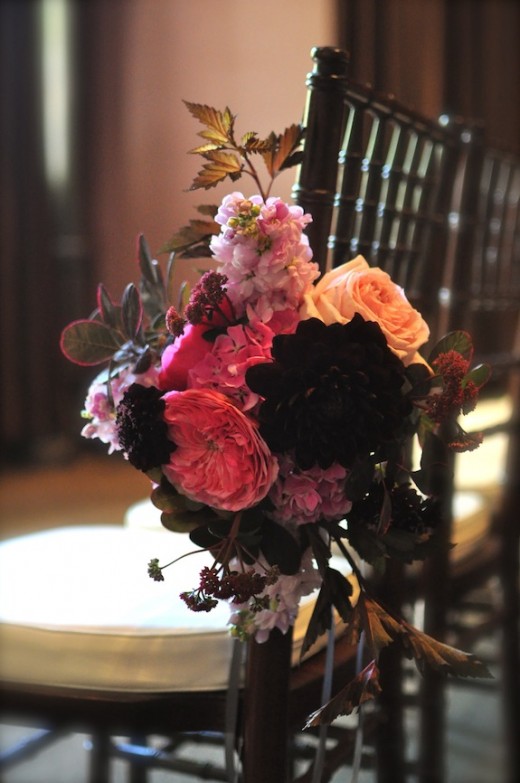 A cupboard and chandelier from Vintage Ambiance was used first as the "altar" and then as the backdrop for the stunning cake table by The People's Cake.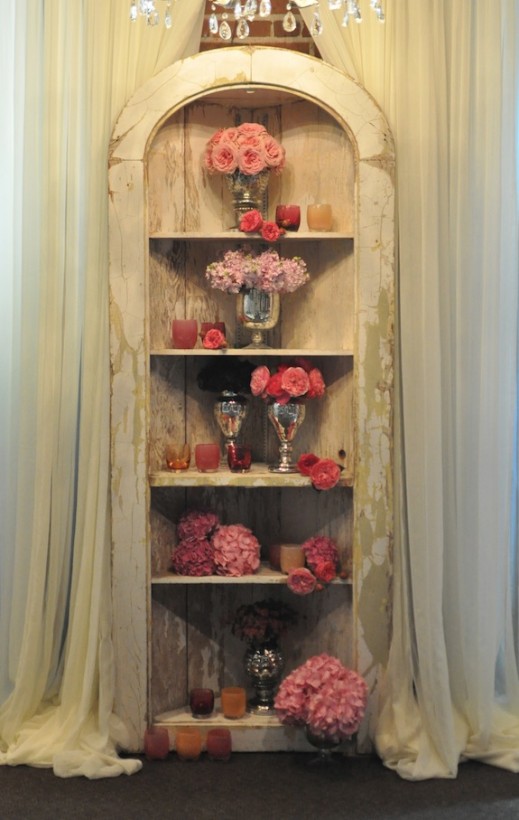 I absolutely adore these garden roses. So beautiful and they also have an amazing scent. They provide a lovely ruffled look like a peony when peonies aren't in season (and are as pricey as peonies, but worth every penny).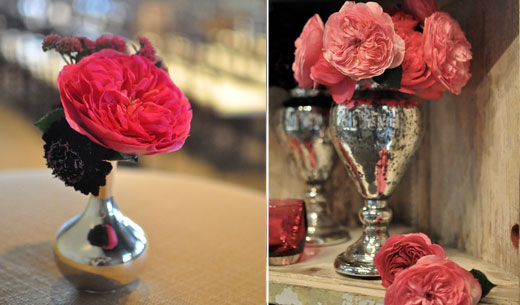 Kelsey from Sugarcomb Event Design put together this fabulous escort card display using a wine barrel from Jennifer and Jerry's winery, Guardian Cellars, with a monogram mimicking the wedding invitation.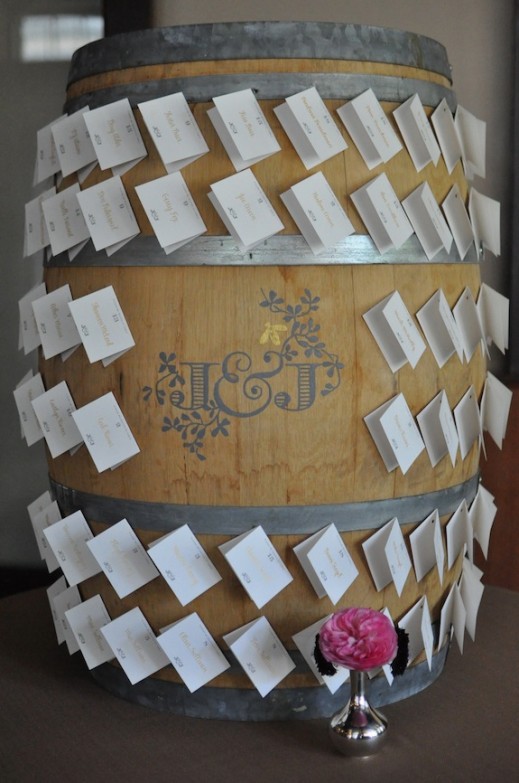 It's rare that I attend a cake tasting, but Jennifer invited me to come along and share with Kaysie of The People's Cake the actual colors and flowers that I would be using for the arrangements.