We are thrilled to have had both a styled shoot and a wedding featured on our favorite wedding blog Style Me Pretty in the last two weeks. In case you missed them, our Winter Farm shoot was featured last week and Chris and Kerissa's Alexis Hotel wedding was on there yesterday. There are too many amazing images to share so I will post Chris and Kerissa's wedding separately.

I styled and designed the shoot based on Chantal's original, rather tongue-in-cheek, root vegetable Pinterest board. The Root Vegetable title was supposed to throw people off the scent and instead became the primary inspiration for the farm shoot! I used striped kraft paper from Packaging Specialties instead of table linen and secured it to the table with fabulous gold flecked butcher's twine. I had great fun in Spokane over Thanksgiving sourcing vintage bowls and pails and found a lot of the amazing props hiding in the old barn at the farm itself. The vegetables were actually from my own garden!
I wanted to flowers to be very rich and vibrant because I knew the likelihood of gloomy winter weather so I used deep burgundy, reds and purples with paler greys and lilac to contrast. I loved the ornamental cabbages instead of peonies or garden roses. They just fit so well with the theme but were still soft and pretty and I used lots of grasses, berries, herbs and foliage for a country, wildflower style bouquet.
I spent an entire day last week on an icy farm in Snohomish with a team of some of the most creative and enthusiastic folks you'll ever meet. We alternated between huddling over a tiny campfire (my coat still smells of wood smoke) and styling different scenes for the very talented Chantal Andrea to photograph. I can't say too much more about it, but will let you know that my newest design partner-in-crime Sally Balt of La Happy, makeup genius Jenny Bowker and a talented chef/manager from Ravish, Luke McKinley, all  played a part. Can't wait to share the images but in the meantime, here's a preview from Chantal.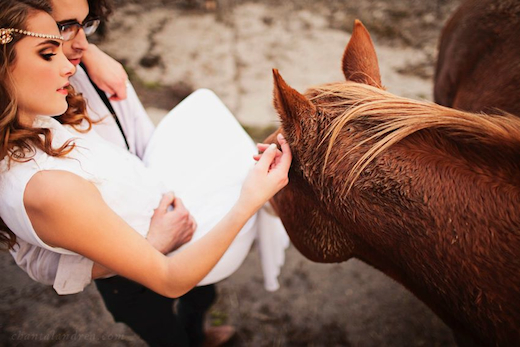 |
Comments Off

on Farm Shoot Teaser