{ Tuesday, July 8, 2014 }
Amid the craziness that was the event prep for last weekend's wedding, I forgot to post this pretty little hand tied spring bouquet tutorial that was featured on 100 Layer Cake. I'll share more of the lovely pictures by Stephanie Cristalli soon but for now, check out the post over there…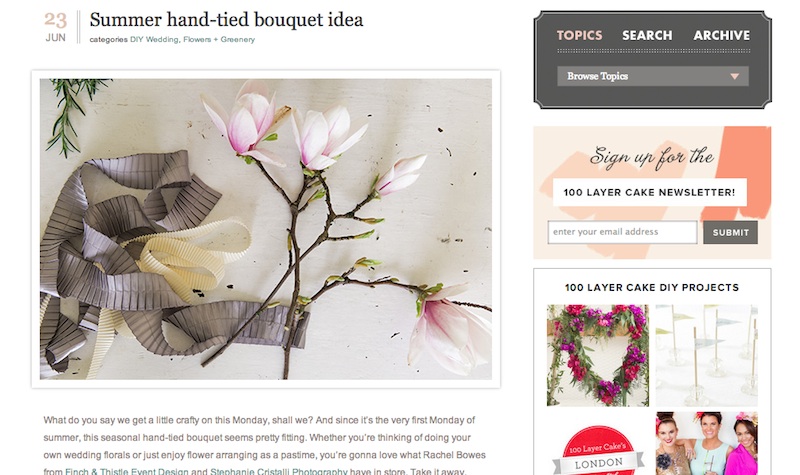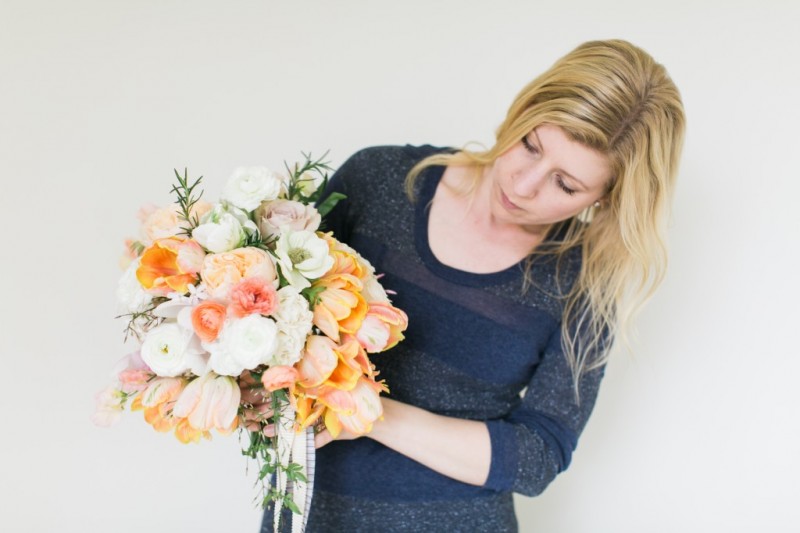 { Wednesday, April 3, 2013 }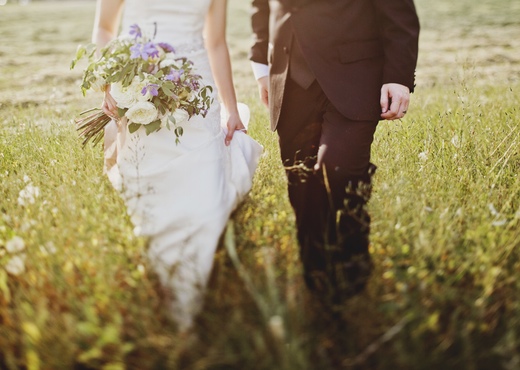 See all the details from Serena and Mark's Methow Valley wedding on Style Me Pretty today.
I have been meaning to attend a 2nd Saturdayz for some time and now that wedding season is winding down, I finally got to check it out. A must for vintage loving brides and designers, 2nd Saturdayz is held every month on, you guessed it, the second Saturday over at Magnusen Park in Sandpoint.

Perhaps the poster gives it away, but this is no ordinary flea market. This is a market where every booth is styled and decorated to be worthy of a magazine shoot. The ladies who run the show, known as The Junk Tribe, are passionate about vintage shabby chic and picky about which vendors they let in the door. I scored some fabulous new props for next summer's weddings (library card catalog as seating chart -anyone?), a $20 vintage Christmas tree and some gorgeous holiday trees made from recycled wool sweaters.

There was plenty of inspiration for holiday decorating and winter weddings too.
The next one will be held on December 11. See you there!