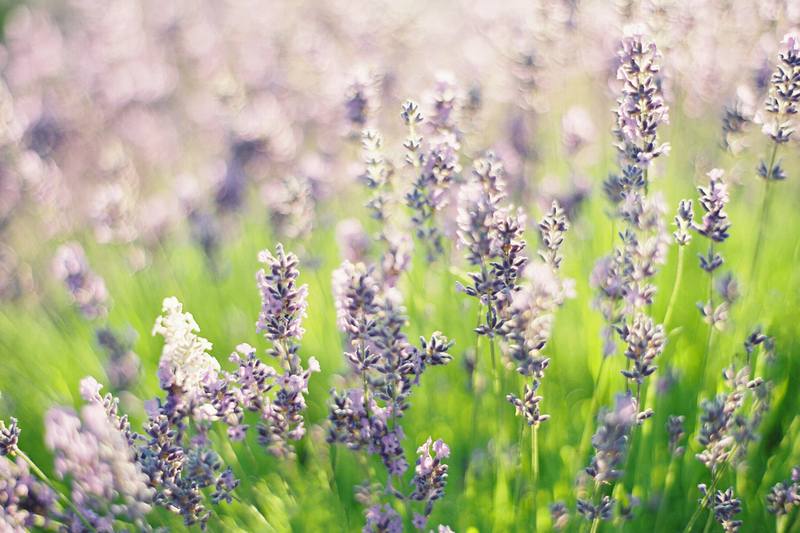 All the way back in July, Bryce Covey and I ventured out to Sequim on Washington's Olympic Peninsular to create a styled shoot inspired by Sequim's beautiful lavender fields. Today that shoot is featured on Once Wed and I am so honored to see some of my work alongside the illustrious stylist Joy Thigpen's!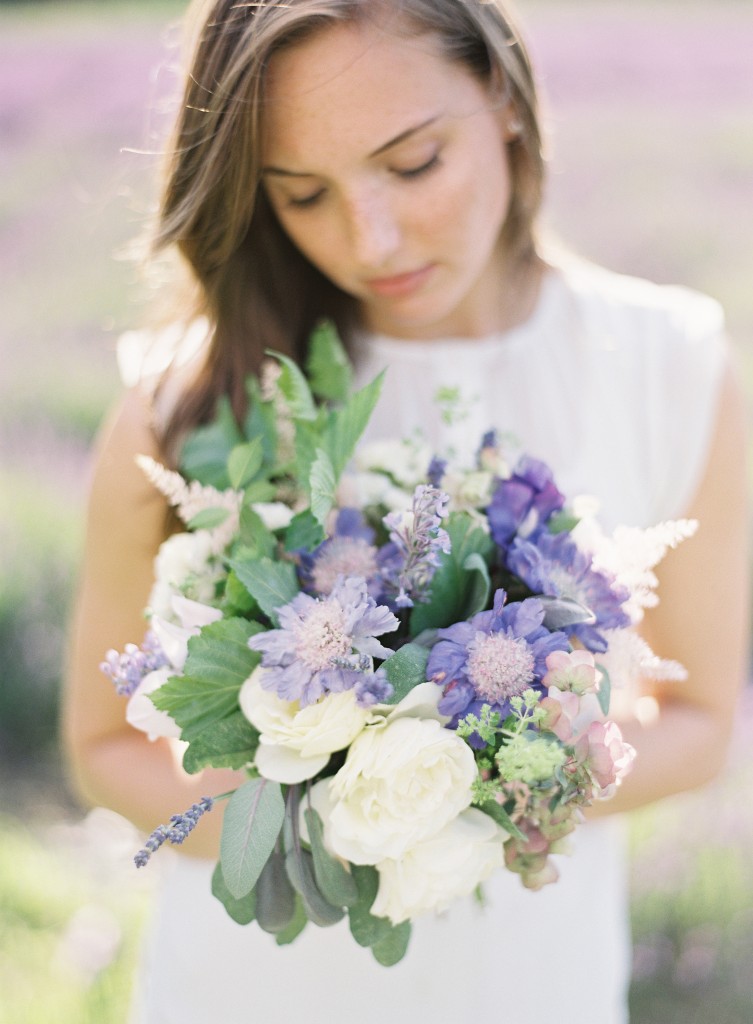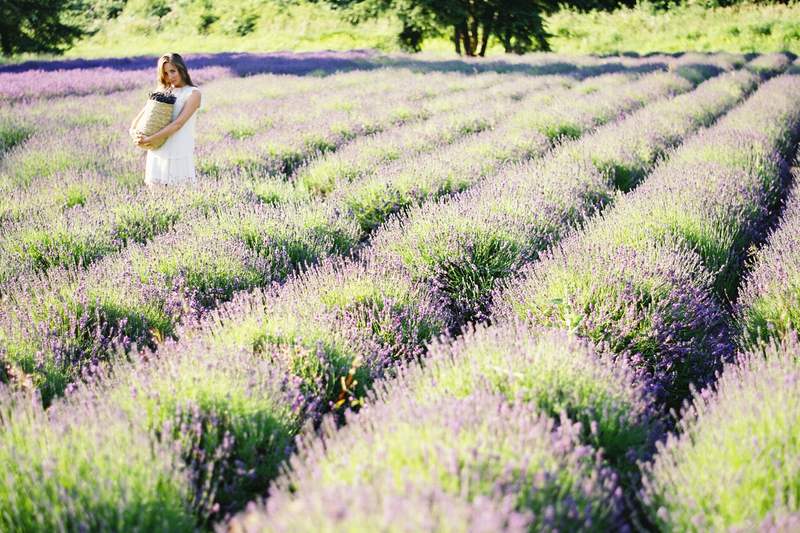 I wanted to keep the décor soft and simple to complement and not distract from the stunning setting of the lavender farm so I chose a color palette of sage green, white, lilac and a faded orange. To decorate the beautiful rustic cake table I created a floral runner with a garland of seeded eucalyptus and worked in purple scabiosa, garden roses, sweet peas and lavender to add some color. I added antique English vinegar bottles and vintage lavender glass from my personal collection for texture and height and draped the runner into a Provencale market basket.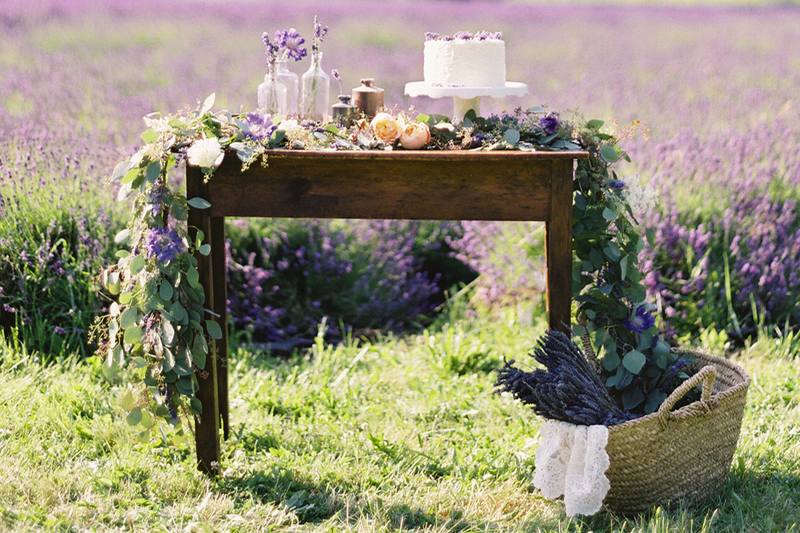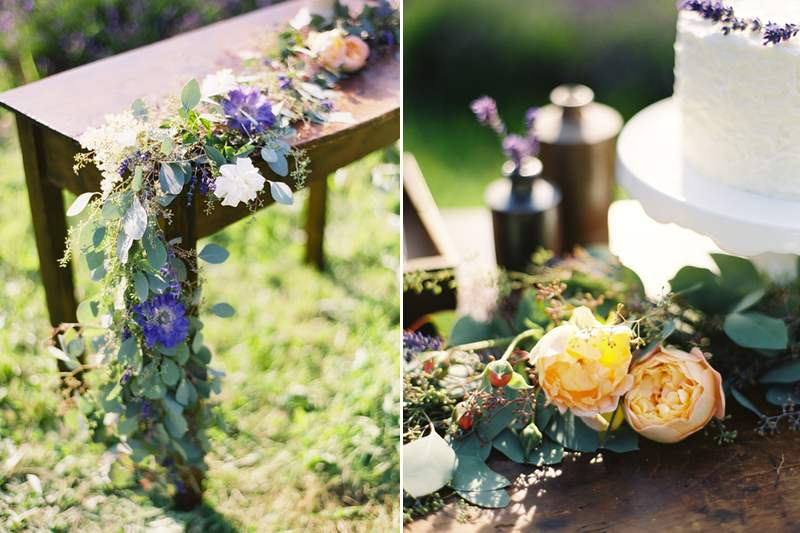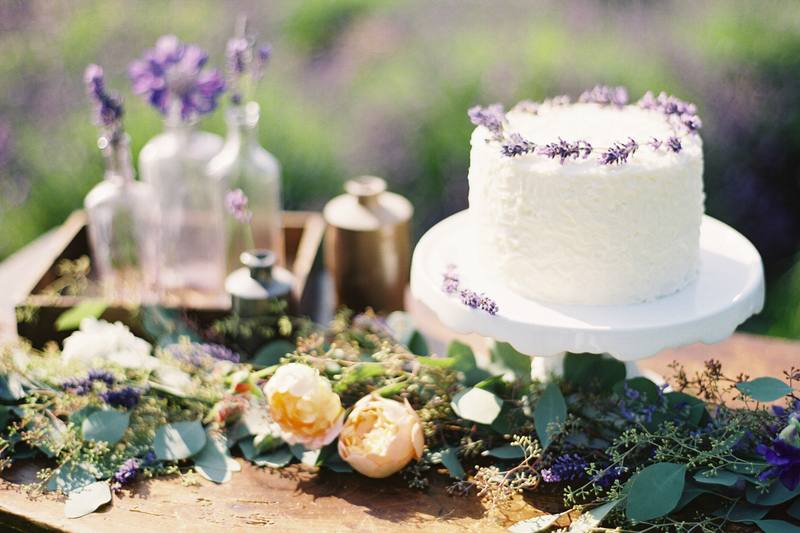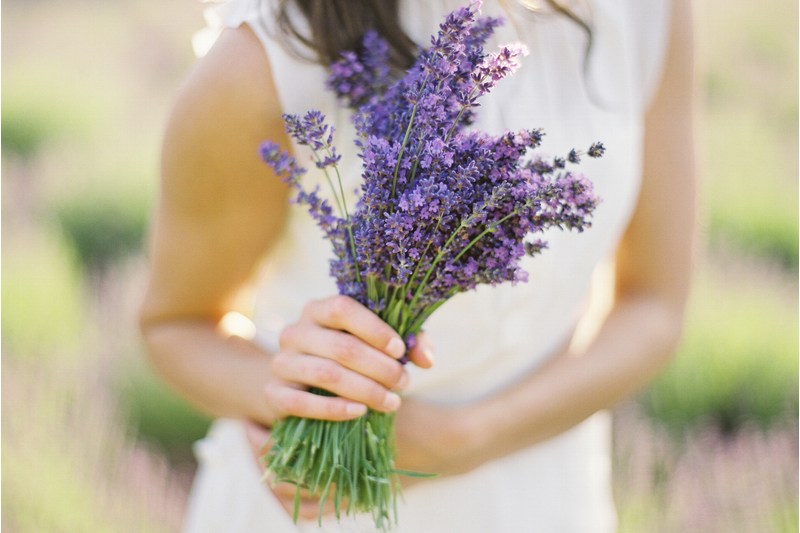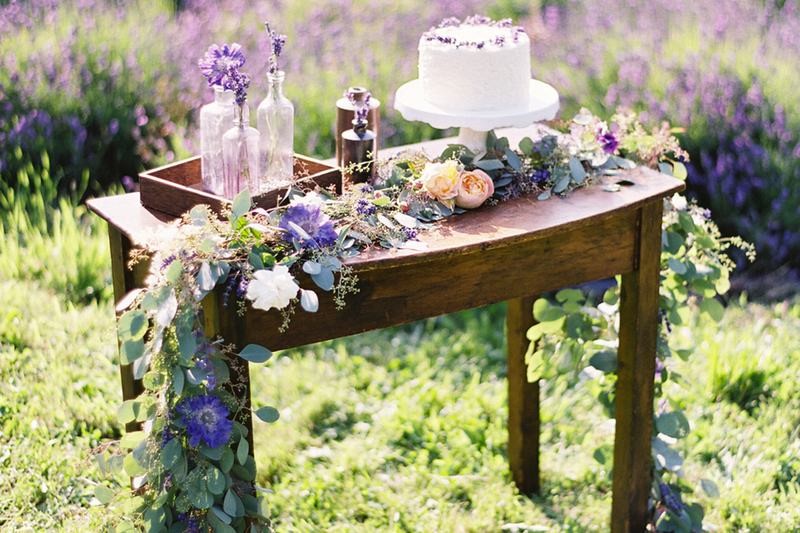 I created several bridal bouquets for this shoot. Simple single arrangements of lavender and creeping oregano kept the look very simple and elegant and would be a perfect choice for bridesmaids or flower girls, whereas the bride's bouquet was an organic mix of cream and faded orange garden roses, papery soft lilac scabiosa, sage, lavender and creeping oregano with purple nepeta (or catmint) and astilbe from my own garden. Some salmon berry leaves and seeded eucalyptus added texture.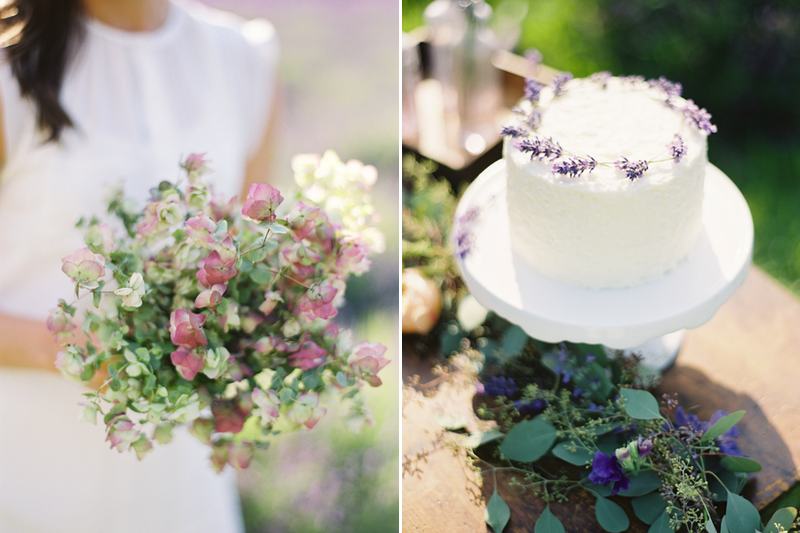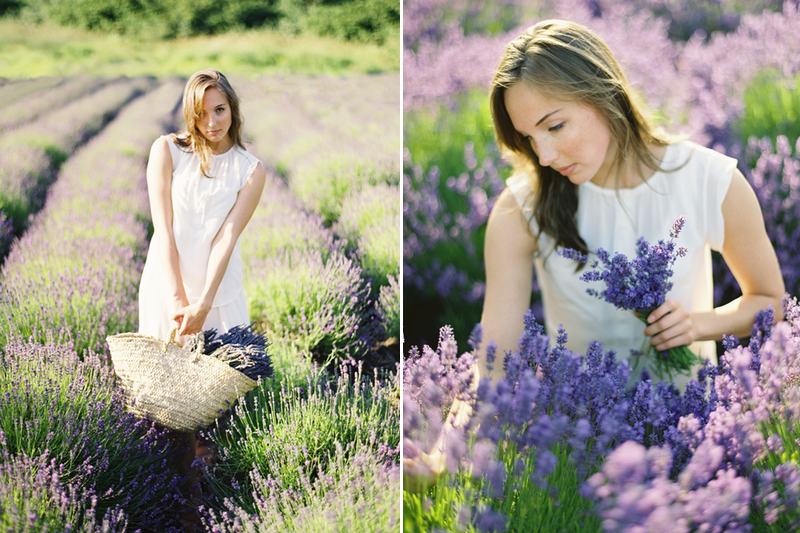 The sweet lavender-lemon vegan cake by Kerissa Bakes was garnished simply with stems of fresh lavender on top of the rough white buttercream icing and displayed on a scalloped white cake platter from Rosanna.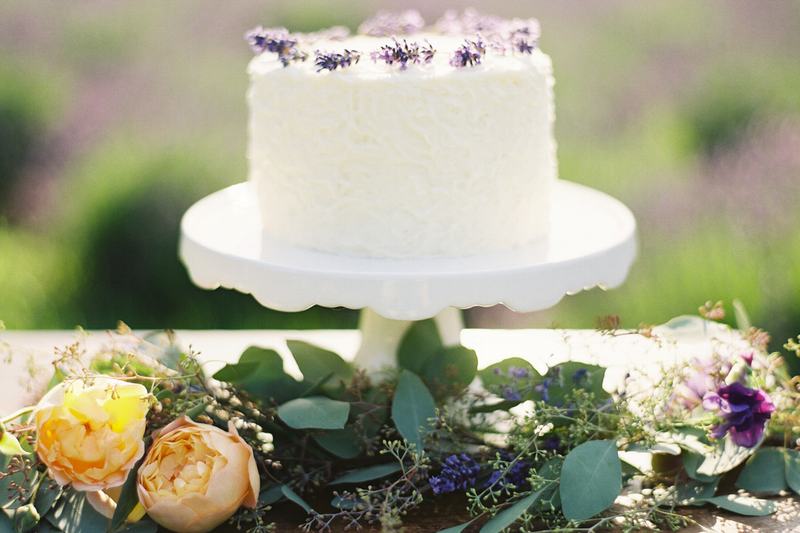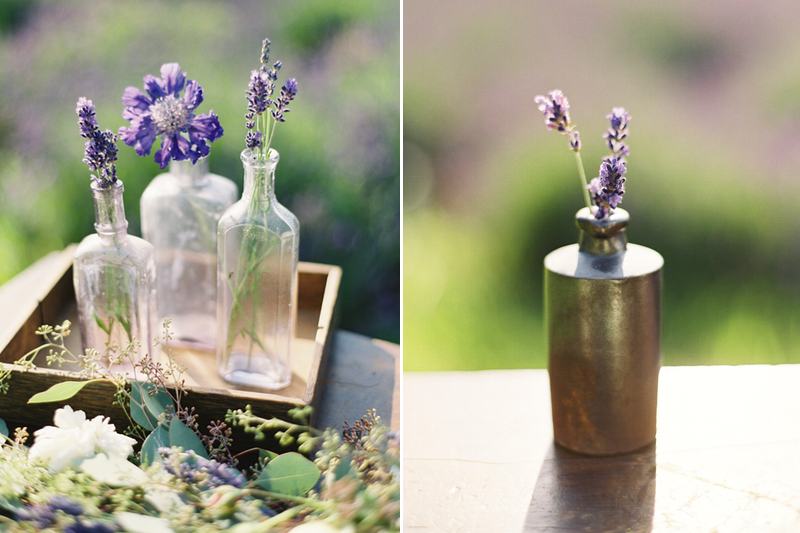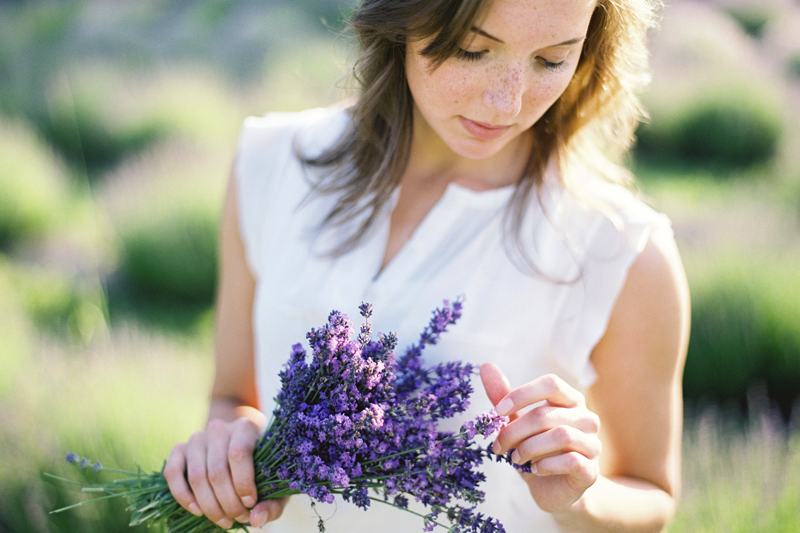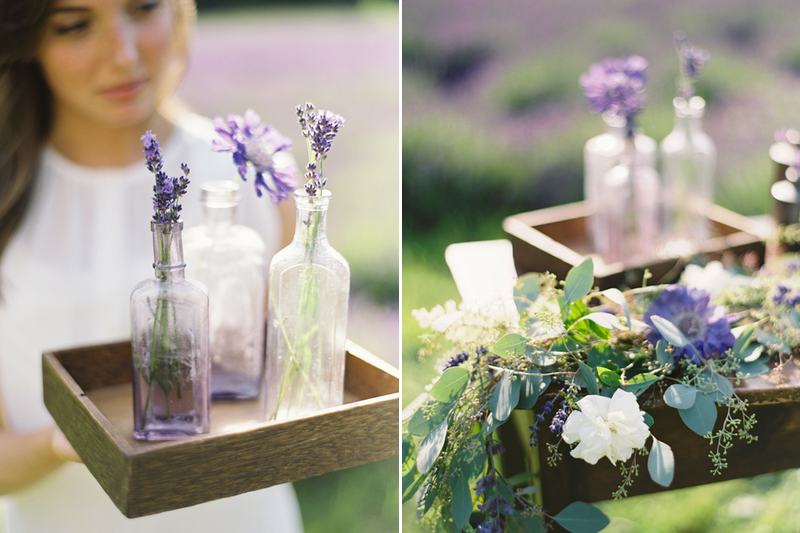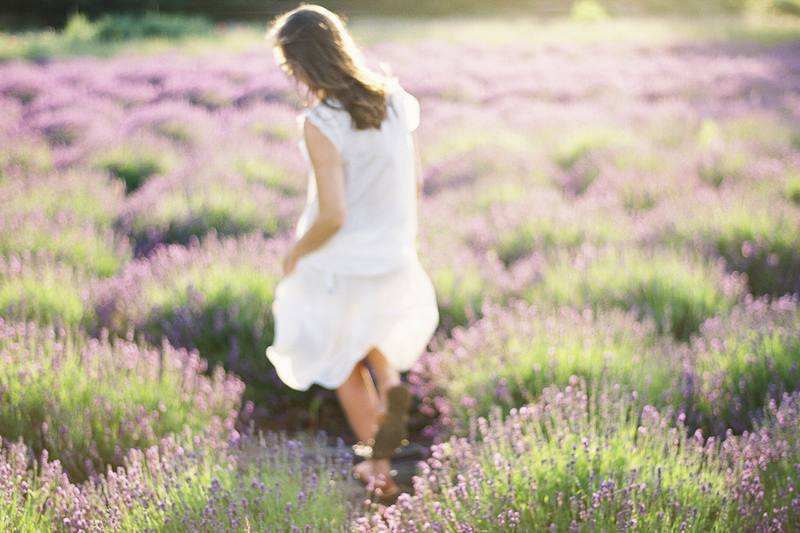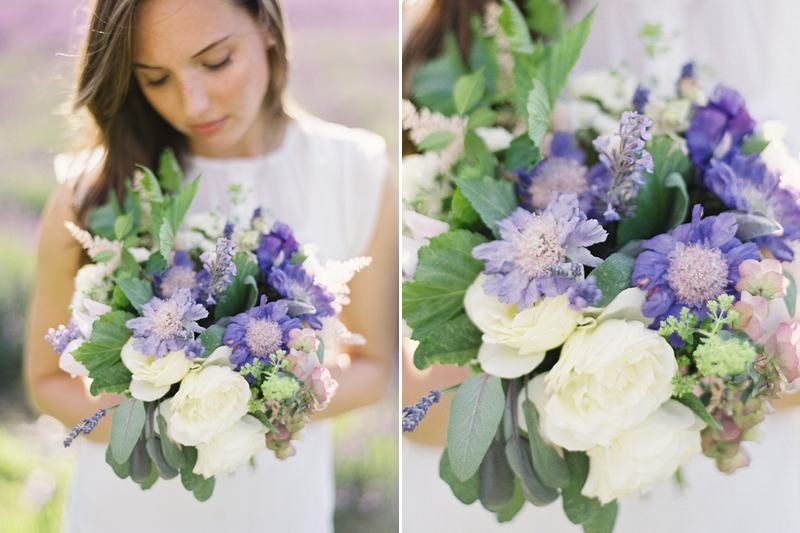 Photography: Bryce Covey Photography | Floral and Event Design: Finch & Thistle Event Design | Location: Martha Lane Lavender Farm, Sequim, WA | Cake: Kerissa Bakes | Model: Erika at Seattle Models Guild | Hair and Makeup: Swink Style Bar
Today is the first day it really feels like fall in Seattle. We made it all the way to October 11 before the sky turned grey and the fog drifted in from the Puget Sound. I finally had a moment to step outside and notice the jewel colored leaves littering my garden in just the prettiest way and the illustrated pumpkin spice lattes in the Starbucks window across the street. Mmm pumpkin spice…that reminds me to buy some of those lovely heirloom gourds Jello Mold Farm is selling at the market this week…
I have been slacking on the blogging. Truth be told, I just haven't had time to even look through the photos of this summer's weddings and now the professional shots are slowly trickling into my inbox. Those are so much better anyway and so my fall/winter resolution is to share images from a wedding or shoot every few weeks for the next few months. I was lucky enough to work with some amazingly creative couples and shockingly talented photographers this summer. I can't wait to share with you what we came up with…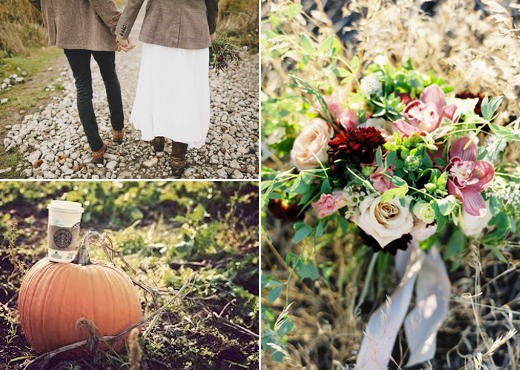 *image credits clockwise from top left: Chantal Andrea Photography, Bryce Covey Photography, Melissa Guzman via Pinterest