To say that Kerissa was a DIY bride is a major understatement. Kerissa and her family hand crafted every single element of her wedding down to the vegan cake table. Every. Single. One. She scoured the interwebs for vintage keys, milk glass vases and shutters for the escort card display, baked the cookies and desserts, crafted fabric pom-poms and paper peonies, stitched button covered napkin rings and table decor….and on and on. The only thing left to do – her flowers (although her uncle did grow all the white dahlias that we used). Needless to say, I was not surprised to see the gorgeous details on Style Me Pretty a few weeks ago and I want to share some of them with you here.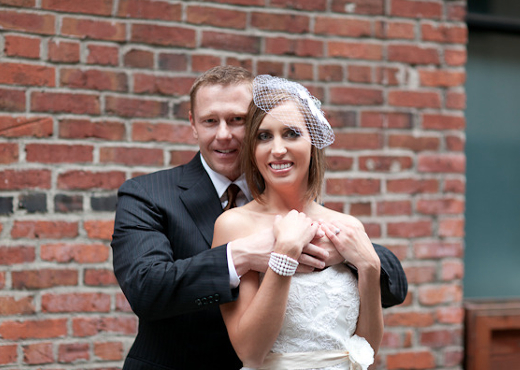 Kerissa chose a beautiful neutral color palette that looked wonderful against the exposed brick and chandeliers at Seattle's Hotel Alexis and made all the hand crafted details shine.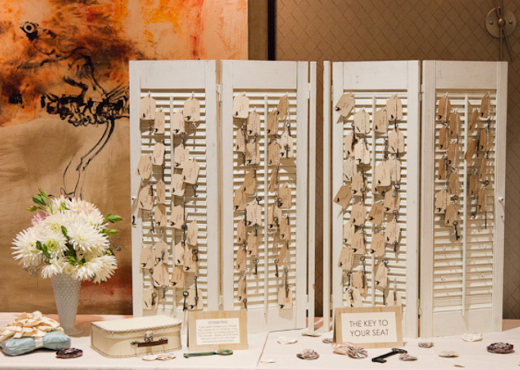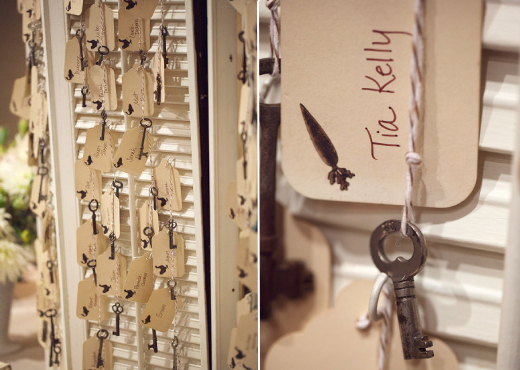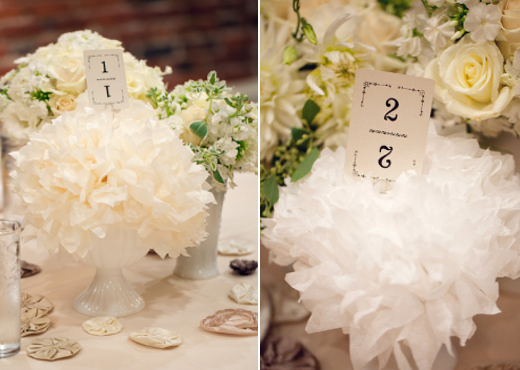 The dessert table was surely the pièce de resistance of the night. Kerissa is a talented vegan baker (and available for weddings and parties…more on that later) and she poured her heart into the display for the sweets and cookies. I also loved that she incorporated beef jerky sticks for her husband Chris even though it didn't match the color or food scheme. Marriage is all about giving and compromise, right?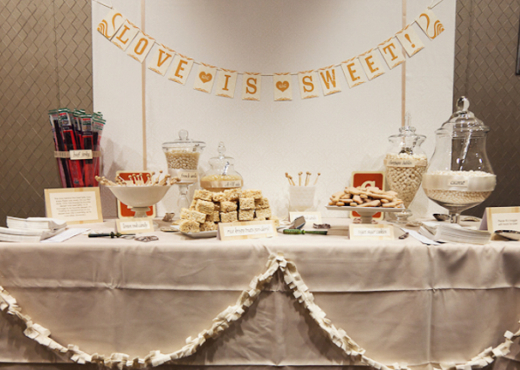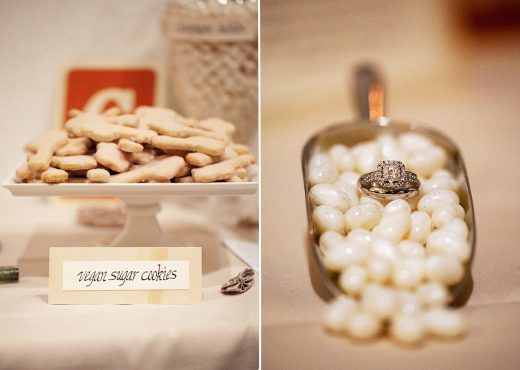 The tables all had vases of tissue flowers and real flowers to add freshness and color to the evening. Kerissa's uncle presented me with buckets and buckets of beautiful organically grown dahlias which I incorporated in the centerpieces and bridal bouquets. In fact, they were so organic that a lot of little earwigs also partied at Hotel Alexis that day.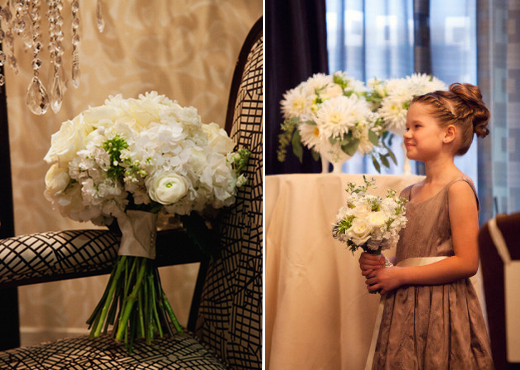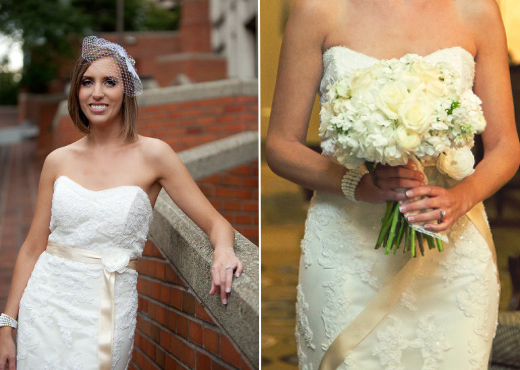 It would be remiss of me to mention the beautiful images taken by the very talented and very sweet Abbey Hepner. She captured the mood of the day perfectly and has many, many more images from this Alexis Hotel wedding on her blog.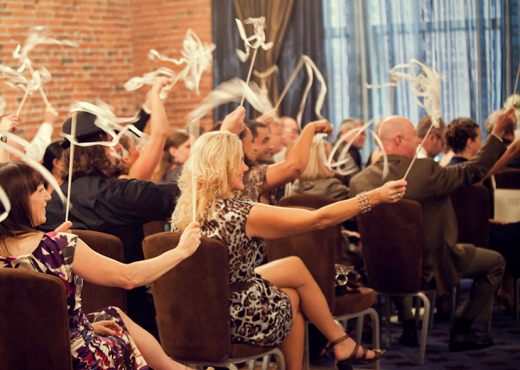 And about all that baking…Kerissa was kind enough to work with me on a styled shoot and party a couple of weeks ago that I will be sharing here soon. Her cake and cookies were so delicious that there wasn't a single crumb left to take home at the end of the night. Here's a sneak peek from the Finch & Thistle Instagram account…
*all wedding images courtesy of Abbey Hepner*