I went to high school in Salt Lake City and am a frequent visitor to the state as my parents still live there. I love Utah – beautiful mountains, red rock, clear blue skies and lots and lots of brides! – so I am thrilled to see my flowers on the cover of the premiere issue of Salt Lake/Park City Bride and Groom!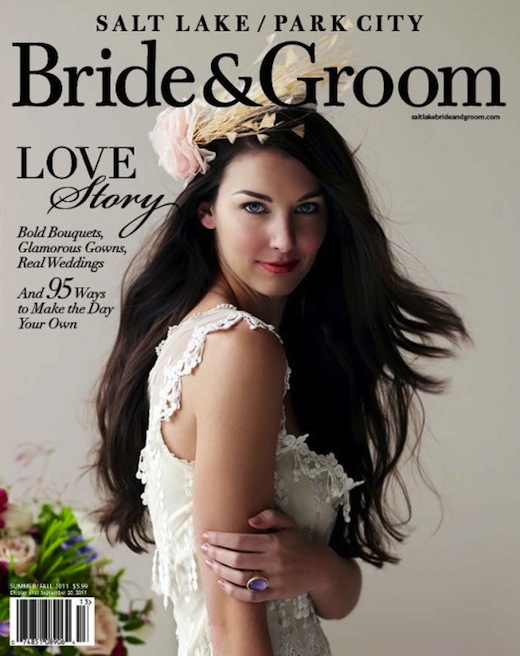 I dream of spending the winter months skiing and designing winter weddings in the Salt Lake/Park City area so if you're looking for an florist and event designer and you like my work, please contact me via the Finch & Thistle website. Let's talk!
The new magazine hits newsstands on July 5th and in the meantime, here's a sneak peek on Utah Bride Blog.