The Seattle weather may still be a little dreary but it's definitely spring in the world of flowers and we're celebrating the annual arrival of our floral favorites at the flower market with a new look. Over the past few months I have been collaborating with some of my favorite people on new branding, a new website, new business cards and a redesigned office! While you'll have to wait another month or so to see the new website and images from my oh so glamorous office (think gold, elephant skin grey and blue), I'm super excited to share my gorgeous new business cards.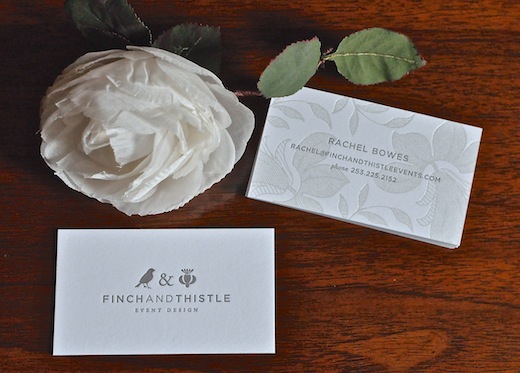 Ta da! Designed by my wonderful friend and talented designer Iwona Konarski, they are about as dreamy as can be with pearlescent foil and subtle taupe letterpress. I have been collaborating with Iwona for years and at this point she knows my style inside out. She also designed my logo all those years ago.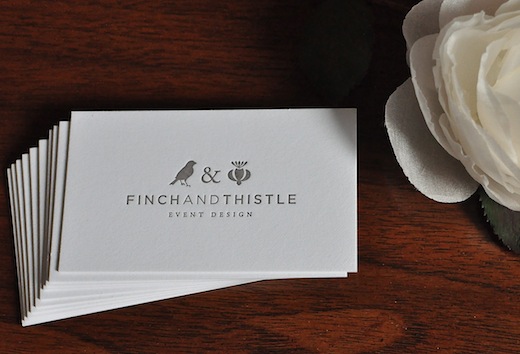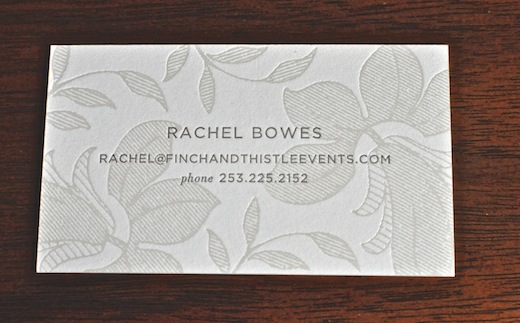 I got to accompany Iwona to Evolution Press in Ballard to watch the printing in action and make the final tweaks to the colors. The foil was printed on one press and then the cards were transferred over to another one for the letterpress. It's very difficult to capture just how lovely the foil is with my camera but it catches the light and reflects whatever is nearby. The Evolution team did an amazing job. Can't wait to hear what you think!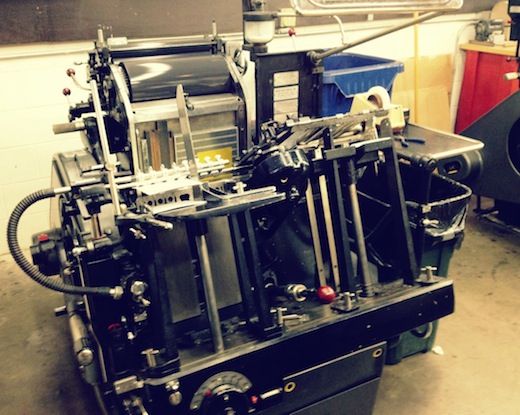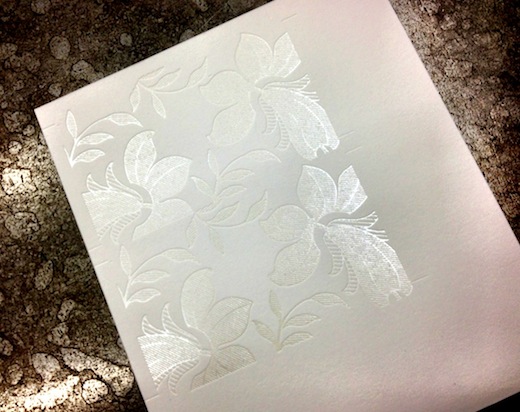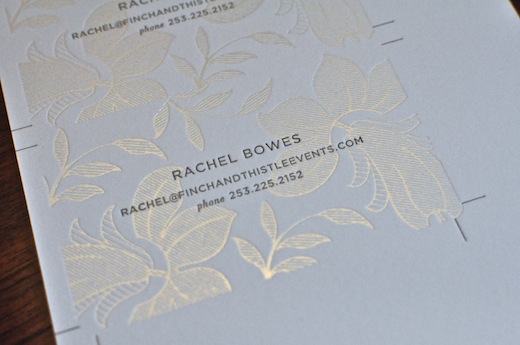 And speaking of spring, here are some flowers I did recently to celebrate the life of my grandmother. She was an accomplished floral designer herself and such an inspiration to me. I miss her every day. Thank you to everyone who posted lovely messages on our Facebook page. Your kind words meant so much. x