Welcome Design*Sponge readers! Thanks for stopping by to take in some more details from the engagement shoot that is featured on my favorite design blog today. What a fun shoot! I worked with some of my favorite Seattle wedding pros and even a past client of mine (more on that later)…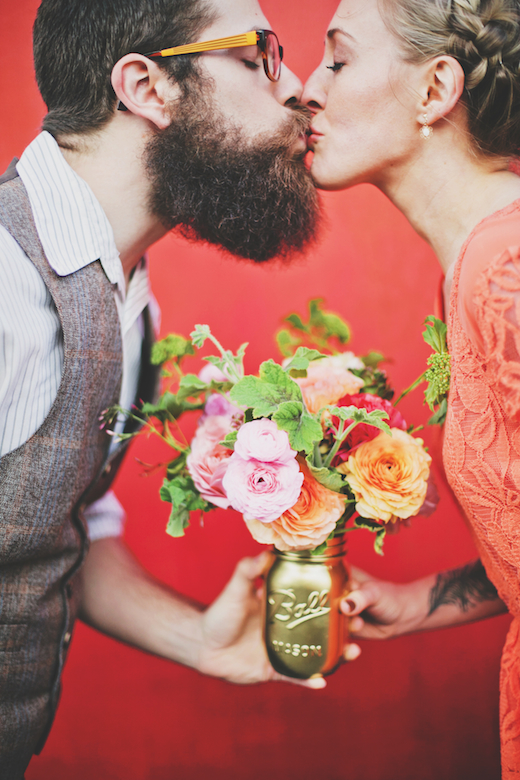 It all started (as they often do) with a Pinterest board which you can see here. I picked my favorite colors and my favorite flowers and one of my favorite restaurants and worked from there. I called up my friend Sally who happens to be the creative dynamo behind Seattle based design firm LaHappy and enticed her into designing an invitation suite. She, of course, killed it. I mean, seriously, gold sparkly paper? Beautiful calligraphy in NEON pink? A vintage floral illustration envelope liner. Swoon.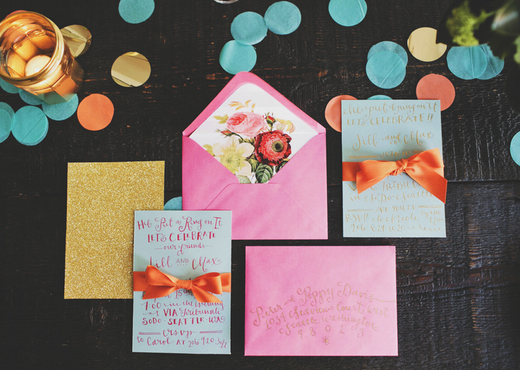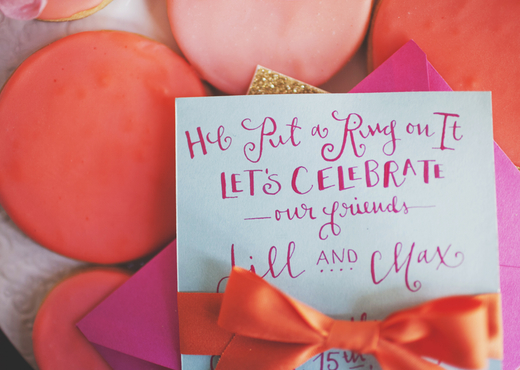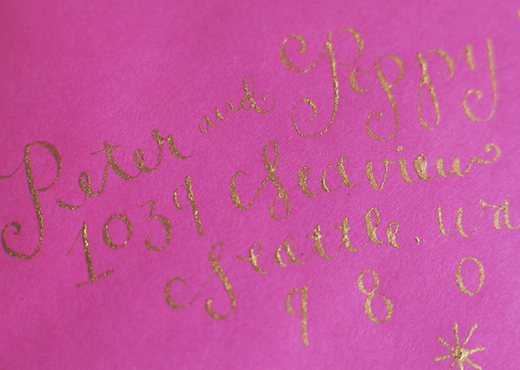 Then we needed a photographer and I turned to another lovely friend, Chantal Andrea. Chantal has an incredible eye and her stunning portraits and moody journalistic style was ideal for the bohemian look of the engagement shoot. The team was almost complete. Almost.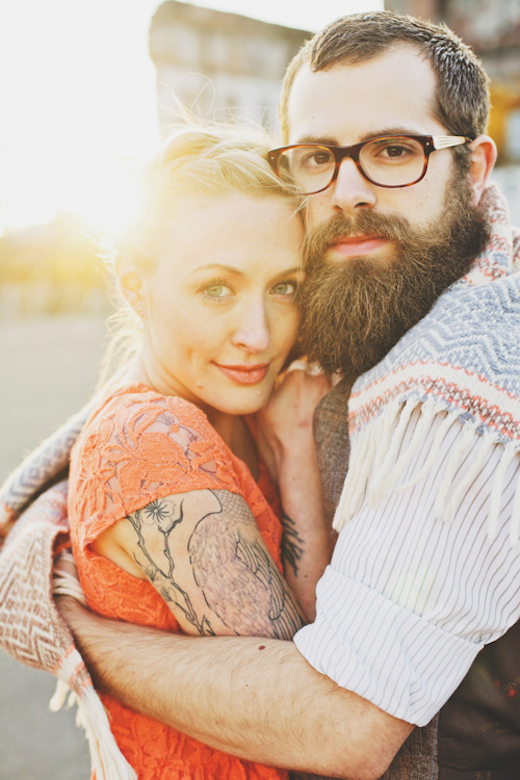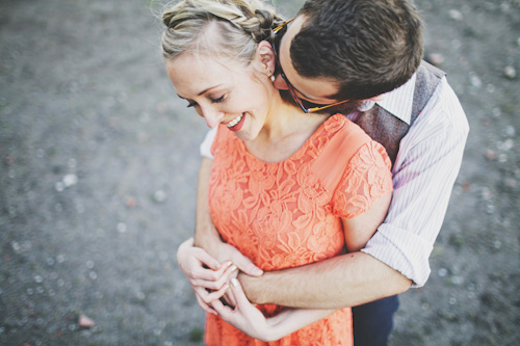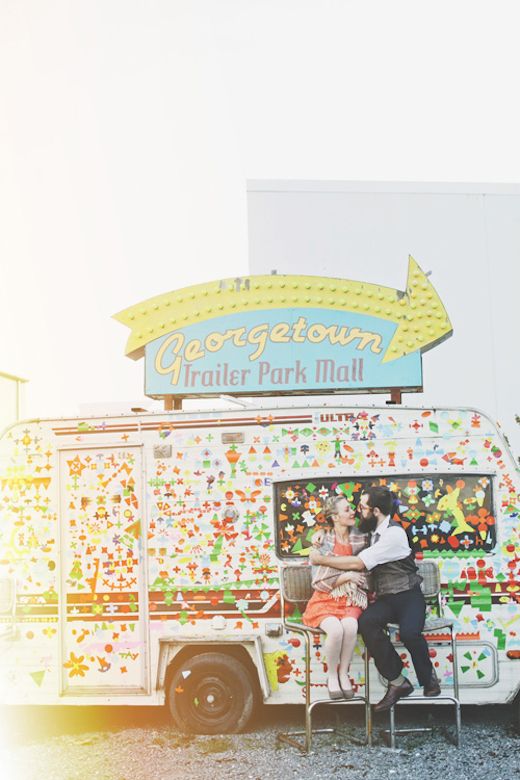 I really really really wanted an ombré cake and I knew just the person to ask. One of my brides from last summer is an amazing vegan baker. The dessert table at her wedding was featured on Style Me Pretty and pinned all over the place. Her new company Kerissa Bakes is already making a name for itself and I can personally vouch for the fact that the ombré chocolate cake and the polka dot almond cookies she made for this party were absolutely delicious. There wasn't a single piece left over at the end of the night. Not a crumb.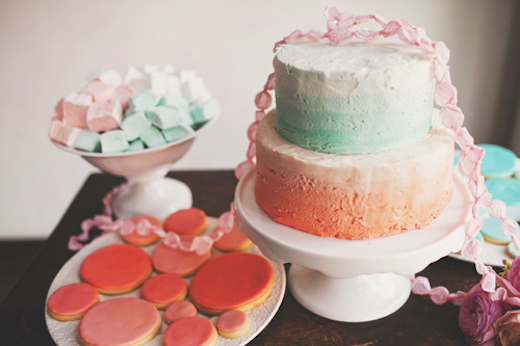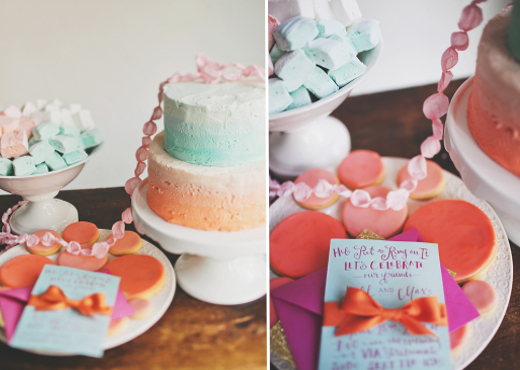 Then there were the flowers. I'm obsessed with garden roses and jasmine so those were a given. Then I got incredibly lucky and scored some green centered ranunculus at the market. I'd seen them before on the cover of Martha Stewart Weddings but never in person and they were just gorgeous. Beautiful colors and frilly petals and wonderful black centers. Wow. So I spray painted some vintage vases and mason jars gold and got to work.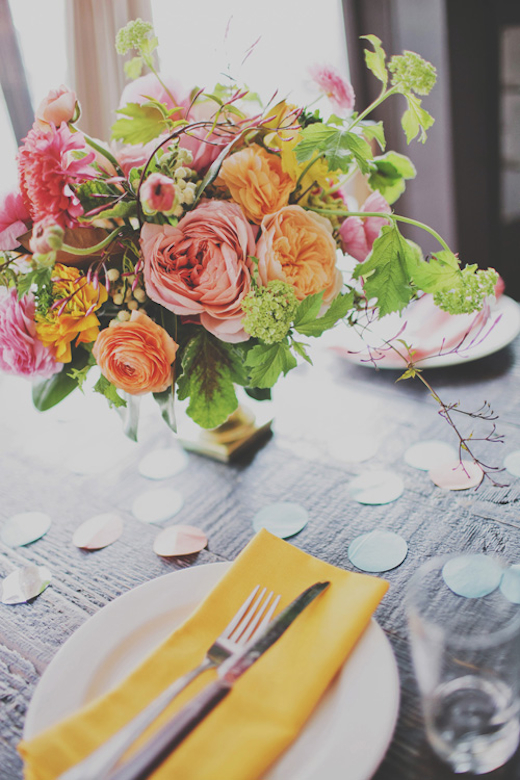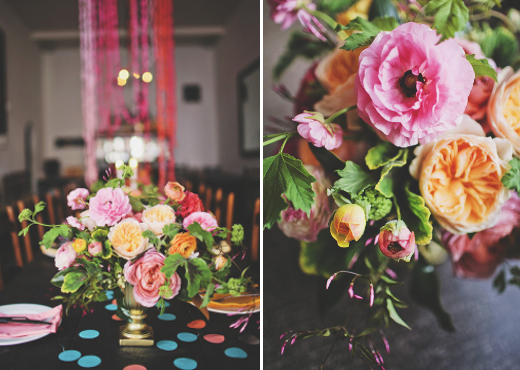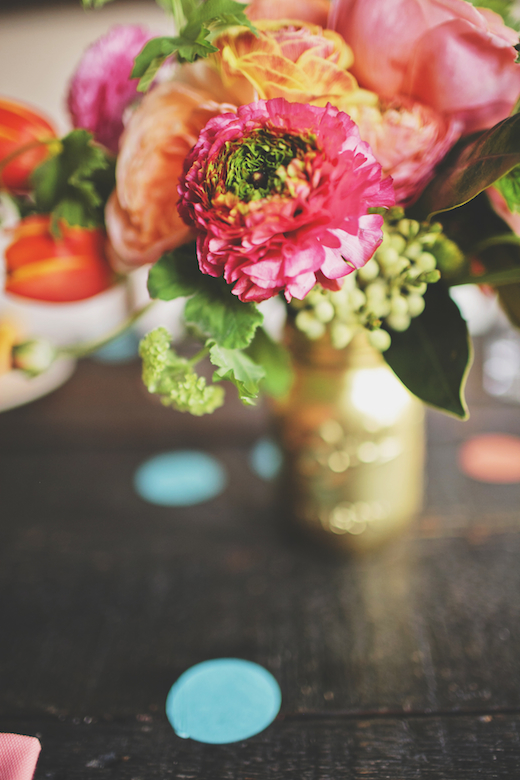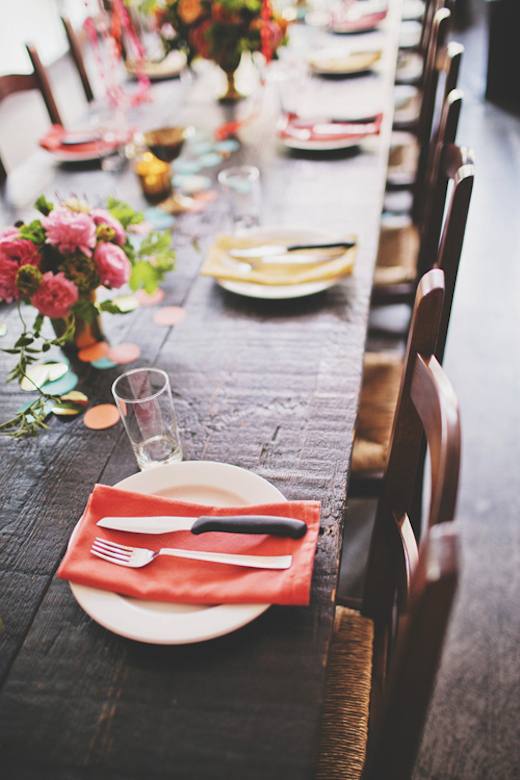 This shoot was filled with DIY projects of which the fabric tassels and the crepe paper chandelier were my favorites. I found the tutorial for the fabric tassels on Pinterest (and my advice is to save yourself hours by buying a rotary cutter for $20) and talked my husband into helping me twist the crepe paper garlands while he watched ESPN one evening. I loved how they looked hanging from the restaurant's wrought iron chandelier.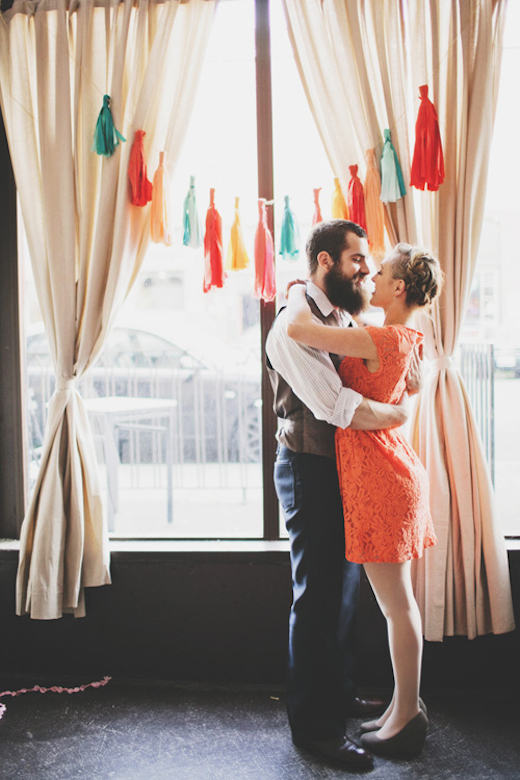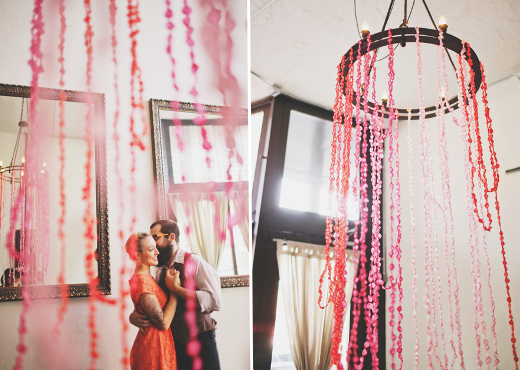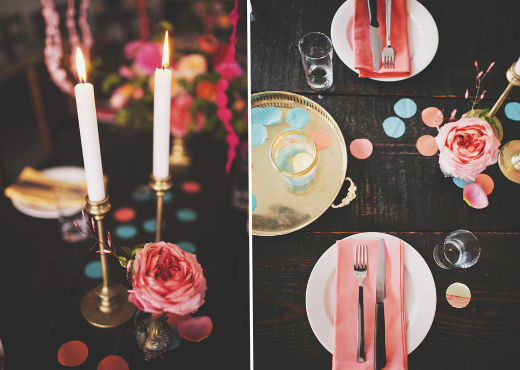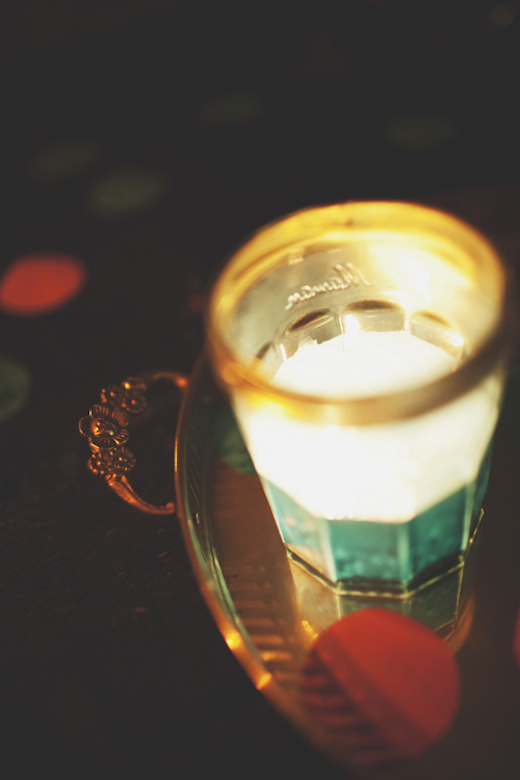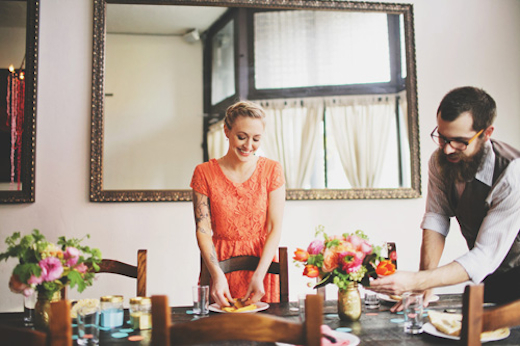 And then there was a party…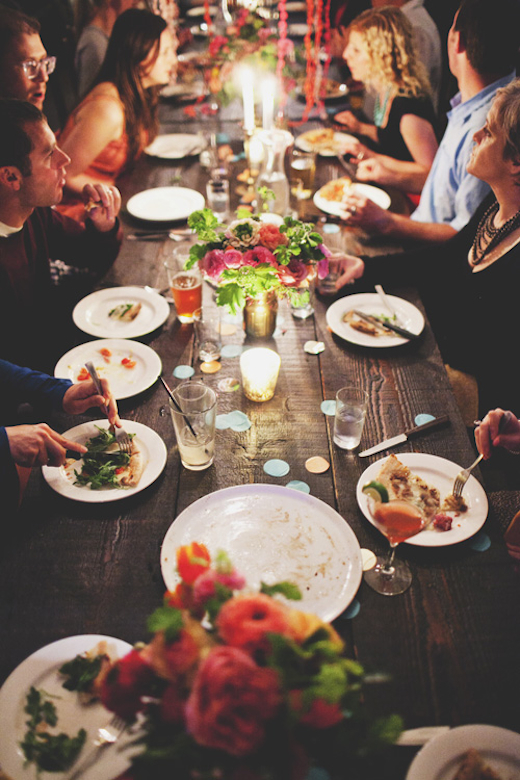 Seattle Vendor Credits –
Photography: Chantal Andrea Photography
Floral, Prop Styling and Event Design: Finch & Thistle Event Design
Stationery: LaHappy
Desserts: Kerissa Bakes
Venue: Via Tribunali Georgetown