So many people and so much preparation goes into putting together an editorial for a magazine like Seattle Met Bride & Groom.  From a design and styling standpoint, there are usually weeks of preparations – sourcing props, planning the design, ordering flowers, putting together the arrangements and lots of running around picking everything up. Then the shoot itself is a hive of activity with editors, art directors, photographers, fashion stylists, and hair and makeup stylists. As promised, here are a few behind-the-scenes images from the latest issue of SMBG…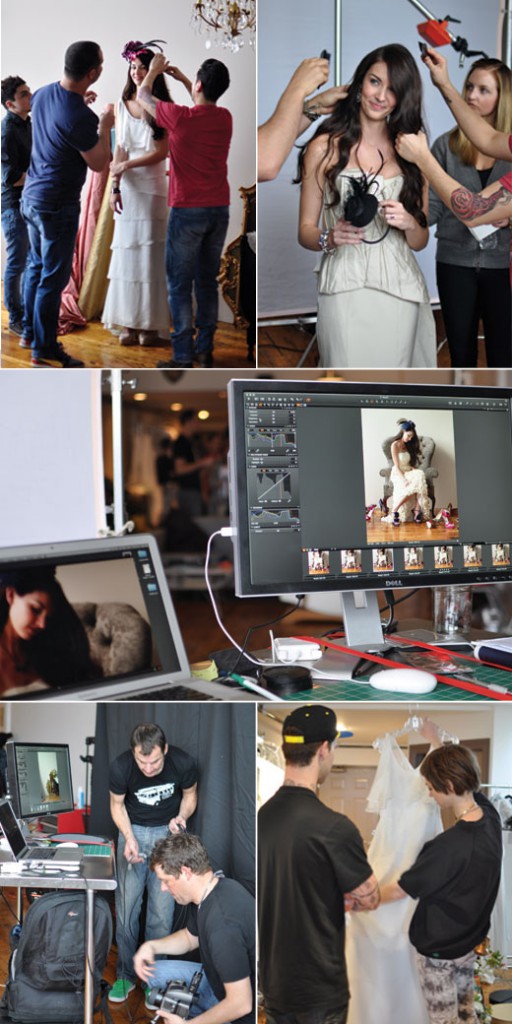 Jewelry Closeups…This shoot was my first time styling jewelry and accessories and it was so fun but very twiddly work. It took about an hour to style each scene. Ever wondered how they get the closeup shots of jewelry and details that SMBG is known for?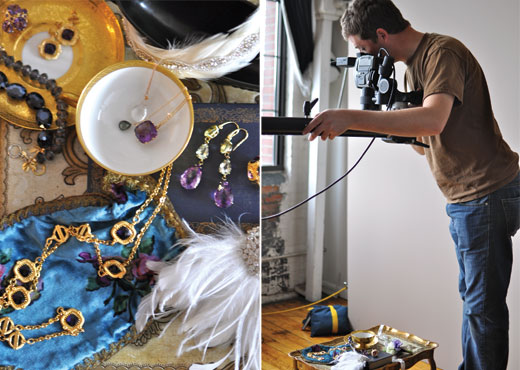 Prop Styling…I bought or borrowed all the props from vintage stores, friends, Ebay and Etsy. The larger items (tables) and vases were from my personal collections.  I am obsessed with antique dress trimmings and a family friend has a huge collection. I also loved the Charles and Diana souvenir wedding biscuit tin that a friend of my mum's dug out of storage!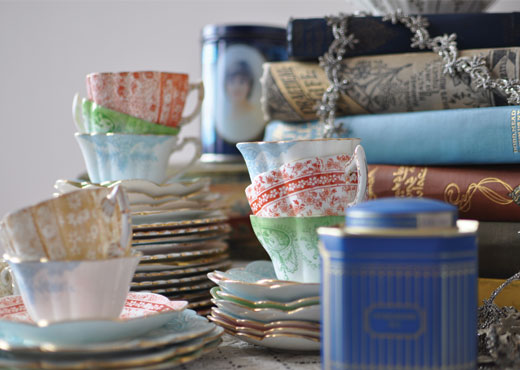 Flowers...It was the perfect time of year (March) for Spring blooms in royal hues – jasmine, anemones, ranunculus, hellebore, mock orange and Amnesia roses. I got to use all my favorite flowers in this shoot!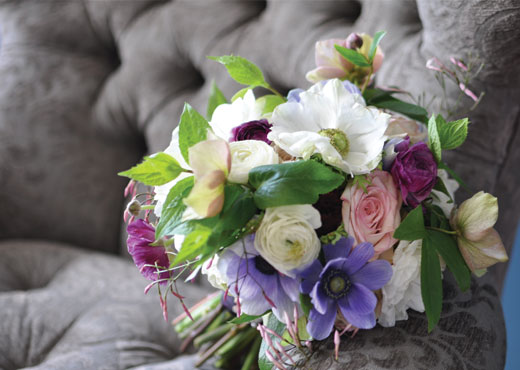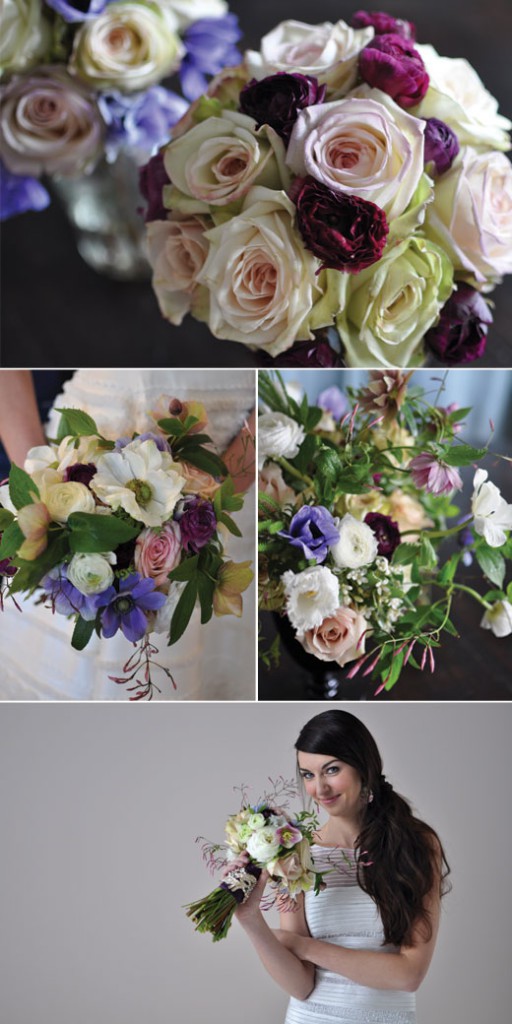 And perhaps my most favorite part…the jewelry and accessories!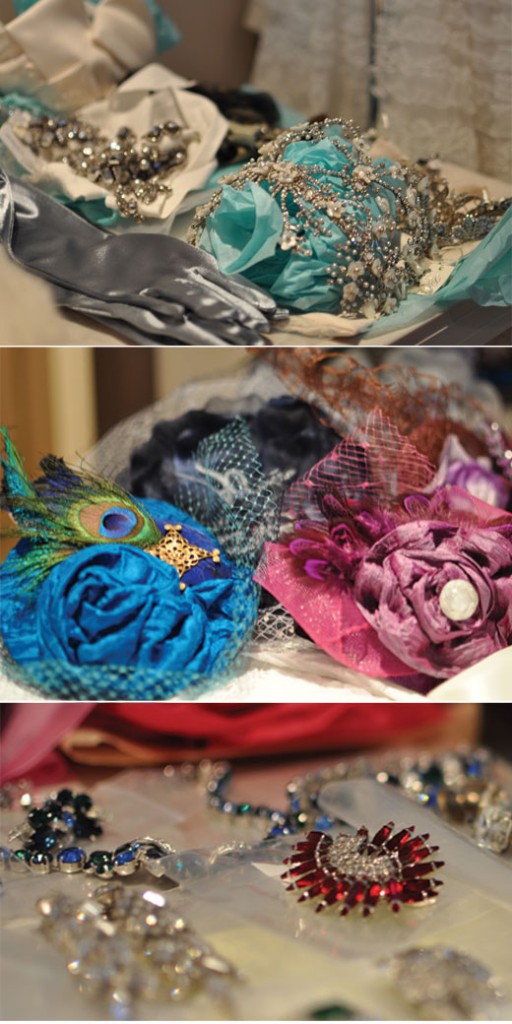 Be sure and check out all the hats and details in the Summer/Fall issue of Seattle Met Bride & Groom!